3 killed, over 20 wounded by car bomb at police station, southeast Turkey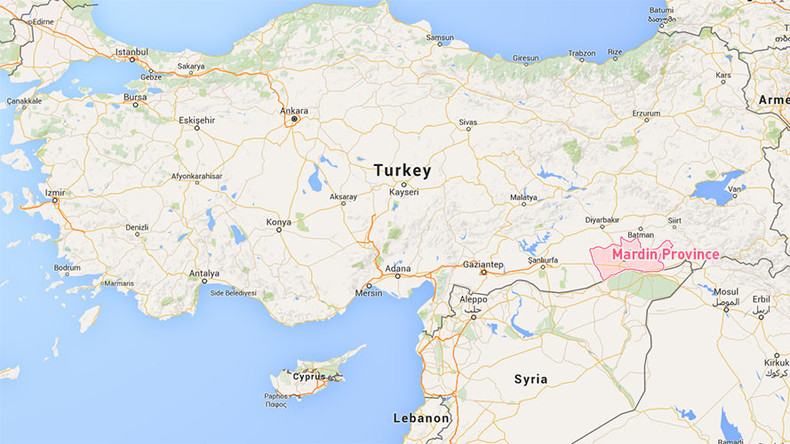 Three people, including one police officer, have been killed in a car bomb attack on a police station in the country's southeastern province of Mardin. Some 30 others have been wounded, officials said.
The blast hit the town of Midyat north of the border with Syria.
"One police officer and two citizens have been confirmed dead," Turkish Prime Minister Binali Yildirim said in televised comments.
Local media reported several ambulances were dispatched to the scene. Thick smoke was seen rising from the damaged police station and was visible from across the town.
The Turkish southeast is mostly Kurdish territory, where the government army is currently cracking down on militants from the Kurdistan Workers' Party (PKK).
Turkey's Prime Minister Binali Yildirim has blames the PKK for the attack in Midyat.
The Turkish presidential spokesman also claims initial indicators point to the PKK being behind the attack, Reuters reports.
The bombing comes a day after 11 people were killed in an explosion in Istanbul, the fourth this year. No one has claimed responsibility for that attack, but Turkey's President Recep Tayyip Erdogan blamed it on PKK.
READ MORE: 11 killed, 36 injured in bomb attack on police vehicle in Istanbul - governor
Ankara claims some 500 Turkish security personnel and 4,900 PKK fighters have been killed in the 10 months of the latest crackdown on the Kurds. Human rights groups have repeatedly raised concerns over civilian casualties in the region, but the exact figures have been difficult to verify, as access to conflict areas in Turkey's southeast is limited.
You can share this story on social media: