Migrants involved in 70,000 potential & actual crimes in 1st quarter of 2016 – German police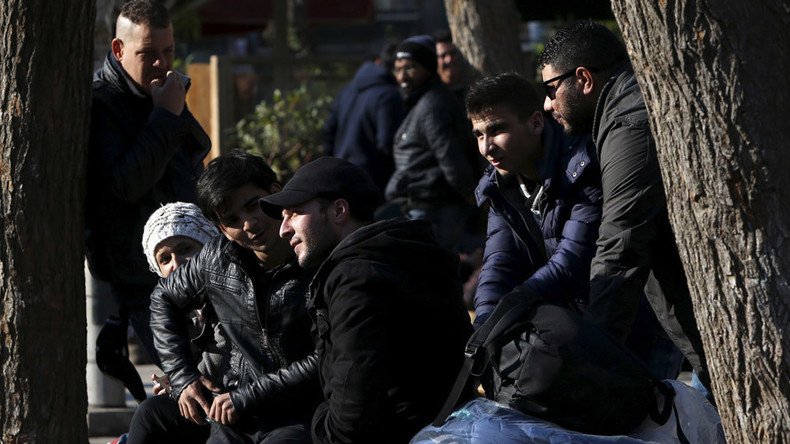 Migrants in Germany either committed or planned to carry out nearly 70,000 crimes in the first three months of 2016, according to a police report that noted "disproportionately low" numbers of Syrians among perpetrators and the innocence of most refugees.
The absolute number of crimes committed by Syrians, Afghans and Iraqis were rather high, according to the report released by the BKA federal police. However, since they constituted the three largest groups of migrants in Germany their involvement in crimes may be considered "disproportionately low."
At the same time, the numbers of perpetrators from North Africa, Georgia and Serbia were disproportionately high, Reuters reports.
The report also emphasized that the vast majority of migrants were not involved in crime. On the whole, the amount of crimes committed by migrants decreased by more than 18 percent between January and March, the report added.
The report did not specify how many of the 69,000 crimes had actually taken place. The report also did not state what the current crime rate in Germany is and how the numbers of crimes in which migrants were involved corresponded to those committed by German citizens.
Among the crimes 29.2 percent were thefts, 28.3 percent were property or forgery offenses and 23 percent included bodily harm, robbery and unlawful detention. Sex offenses constituted 1.1 percent of the crimes.
It is the first time the BKA has published a report and reviewed data from all 16 German states.
Anti-migrant sentiment in Germany has been running high after hundreds of women reported they had been harassed by men of North African and Arab appearance on New Year's Eve in Cologne. Last week, three Pakistani men seeking asylum in Germany were placed under investigation after 26 women complained they were sexually assaulted at a music festival in the western city of Darmstadt.
More than 1.1 million refugees have crossed into Germany in the past year and some 200,000 refugees were registered by the Federal Office for Migration and Refugees (BAMF) in the first five months of 2016. According to the German government, the numbers indicate a "noticeable decrease" in refugee arrivals since over 180,000 migrants were reported to have entered the country in October 2015 alone.
You can share this story on social media: