Lessons learned: Cologne prepares 'protection zones' for 2017 NYE events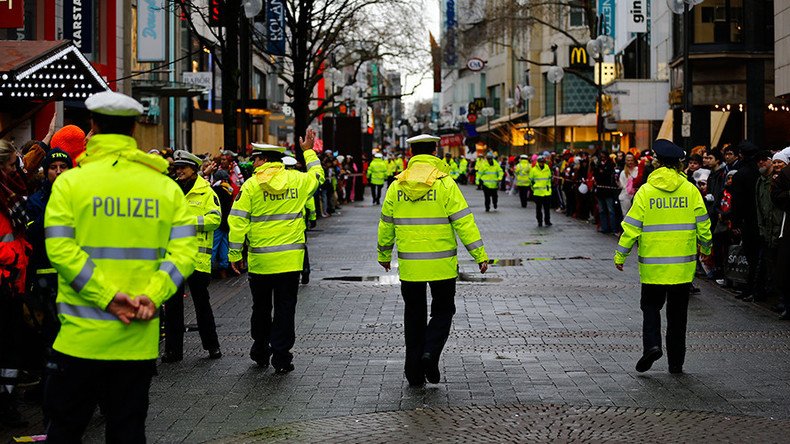 In the aftermath of the reports of mass New Year's Eve assaults in the German city of Cologne, police and authorities say "protection zones" in and around the city center will be installed by the end of this year.
Nearly five months after a New Year's Eve marked by the alleged sexual assaults and numerous petty crimes, the city administration and the police are preparing intensively for next year's celebrations.
Last year, "heavily intoxicated" men of "Arab or North African" appearances flooded the city's famous square between its Central Train Station and the Cologne cathedral, throwing firecrackers and setting off fireworks as the New Year was brought in, according to media reports.
With the festivities in full swing, some men reportedly sexually assaulted and harassed women and pickpocketed revelers, according to various media headlines, both nationwide and internationally.
This year, the city plans to establish special "protection zones" around the cathedral to ensure safety of the residents, according to Kölner Rundschau newspaper.
"I would like the cathedral and the Central Station to see no firecrackers and no rockets," Cologne police chief Jürgen Mathies told the newspaper.
Other security measures include deploying more police officers and rapid reaction teams between the Central Station and the historic part of Cologne, as well as limiting "the uncontrolled influx of people" into the area.
Closure of the large Hohenzollern Bridge, the most heavily-used bridge on the Rhine nationwide, is also considered, the newspaper reported. However, the area around the Cologne cathedral will not be shut off, the authorities say, promising that dozens of protective barriers will be set up "to create a sense of security" among the residents.
The city will also have fewer unlit places as proper illumination could be important in case of criminal offenses to have usable CCTV footages.
The Cologne police say they will implement similar security measures ahead the upcoming big events in the city, such as Christopher Street Day and the Cologne light festival.
"We now know how it looked to the world, and we have learned our lesson," city manager Mathias Kahlen told Kölner Rundschau.
he Cologne police was subject to harsh criticism for its unpreparedness to deal with the alleged sexual assaults and other criminal offences amid the New Year's Eve events.
"Eventually we had a situation where a large group of men were going after women. We did intervene and help. We have never encountered incidents like this before and we weren't prepared for it," a police officer told RT in January.
You can share this story on social media: