New, addictive comments system turns RT.com into mini-social network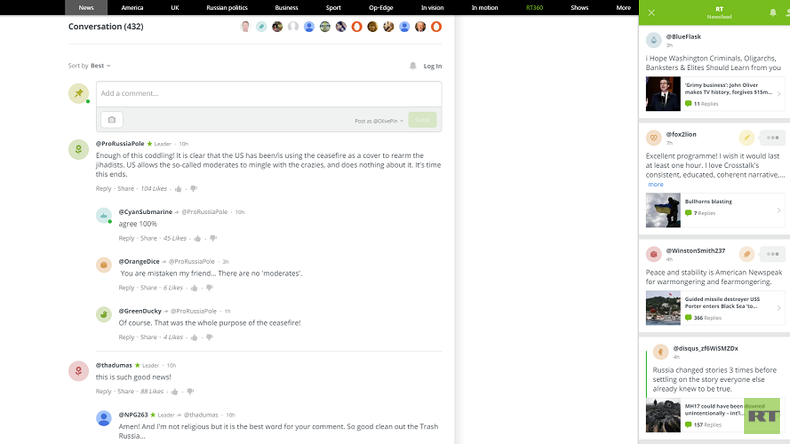 RT.com has completely overhauled its commenting system, using one of the most sophisticated platforms on the web. We are hoping this will result in a more engaged, active, and civilized community, and up the quality of debate below the line.
"The system developed by Spot.IM offers unique features to our community. Basically, it turns a comments section into mini-social network inside your website. It brings integration of discussions to a new level. We really hope our audience enjoys this new feature – debating the news on RT.com is now an even more involving experience," said RT's Head of Online Projects Kirill Karnovich-Valua.
Read more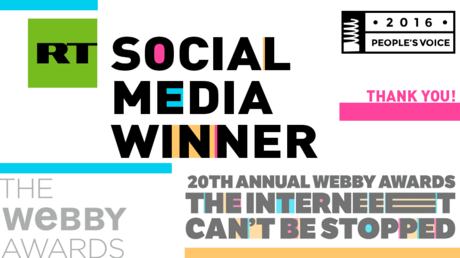 Comments are now uploaded live and fast, while pressing the '+' button on the right-hand side of the page brings up a news feed, which allows users to see comments as they are appearing on other popular stories throughout the website.
"The site feels alive instead of static – like you're browsing with other people," explains Roy Laor, from the Israeli start-up that developed the platform. "Conversation happens in real time."
Users can now create much more in-depth profiles, contact each other directly through a tailor-made messenger service, and be rewarded for contributing to the debate, by having their best comments promoted throughout the website, and even to those who are receiving notifications, while browsing elsewhere.
Moderation is one of the biggest challenges for any news website, and Spot.IM makes it easier for us through a sophisticated filter to stop spam and trolls. There will also be a greater focus on crowd-sourced moderation – comments flagged up by multiple users will jump straight to the top of our admins' queues.
Read more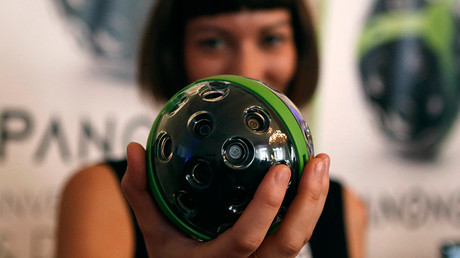 "Spot.IM has a young team of true digital visionaries who love to experiment and want to change the web. That's where our visions crossed and matched," says Karnovich-Valua.
The Tel-Aviv-based Spot.IM, which has been expanding rapidly since its foundation in 2012, says its platform typically results in much better user engagement and higher quality discussions, which should make browsing RT.com even more fun and informative.
"RT.com and it's expanding global audience bring a distinct and important voice to world news. We are thrilled to provide their editors with best-in-class engagement and moderation tools while evolving the way users talk about their world," said Nadav Shoval, its CEO and co-founder.