Syrian parliament elects 1st female speaker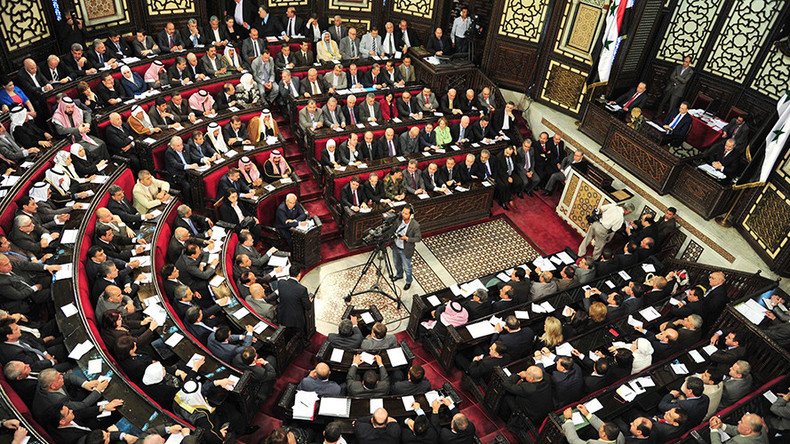 A woman has been chosen as Syria's new parliament speaker for the very first time, in a historic move for the war-torn country. Hadiyeh al-Abbas secured an uncontested victory during the first session of the People's Assembly.
Abbas, 58, previously served as a member of parliament from 2003 to 2007. Prior to that, she served as part of the governing body of the regional branch of the ruling Arab Baath Socialist Party for a decade, from 1988 to 1998.
The female politician holds a PhD in agricultural engineering and was a professor at al-Furat University in the eastern city of Deir el-Zour. She has also worked with the National Union of Syrian Students.
The move is a historic one for Syria. Although the country's parliamentary history dates back to 1919, women only gained the right to vote and run for parliament under the constitution in 1953.
The seat was won by Abbas at the first session of the People's Assembly, which was elected in April.
Najdat Anzour, a well-known producer and director in Syria, was also chosen as deputy parliament speaker on Monday. He is a staunch supporter of President Bashar Assad.
Although Abbas is the first woman to hold the position of parliament speaker, female politician Bouthaina Shaaban has been the political and media adviser to Assad since 2008.
Syria has elected two parliaments since the beginning of the 2011 uprising, which has led to a civil war that has killed more than 250,000 people and displaced more than 12 million, according to UN figures.
You can share this story on social media: