Women choosing career over children are 'half-persons' – Erdogan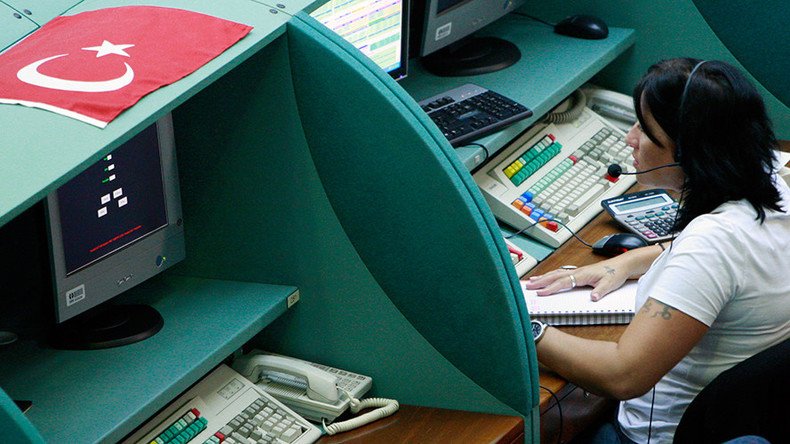 Turkish President Recep Tayyip Erdogan has rejected the idea of emancipation of women through greater financial independence by saying that women who trade the role of a mother and a housewife for a career, are "half-persons."
"A woman who abstains from maternity by saying 'I am working' means that she is actually denying her femininity. This is my sincere thought," Erdogan said at the opening ceremony of the Women and Democracy Association (KADEM) in Istanbul, as cited by the Anadolu news agency.
"A woman who refuses maternity and gives up housekeeping faces the threats of losing her freedom. She is lacking and is a half [a person] no matter how successful she is in the business world."
"I would recommend having at least three children," Erdogan said.
Erdogan's Justice and Development Party (AKP) based its political platform on conservative Islamic traditions and uses religious justifications to advocate values and policies. Last week, the Turkish president spoke against birth control, saying that devout Muslims would never use contraception. In March during the celebration of the International Women's Day, he said that a woman is "above all else a mother," in a speech full of quotes from Koran on the virtues of motherhood.
In 2014 Erdogan sparked outrage when he told a women's rights conference that men and women are not equals and that treating them as such was "against nature."
READ MORE: 'We are a Muslim country': Turkey's parliament speaker advocates religious constitution

Modern Turkey was founded on the principles of nationalism and secularism. Critics of the AKP say it is trying to turn the country into an Islamist state like the old Ottoman Empire. Turkey's parliament speaker Ismail Kahraman came under fire in April after telling an Islam conference that the constitutional amendment, which his party is advocating, should drop the notion of secularism.
You can share this story on social media: