German MPs of Turkish origin face death threats as Erdogan says their blood is 'tainted'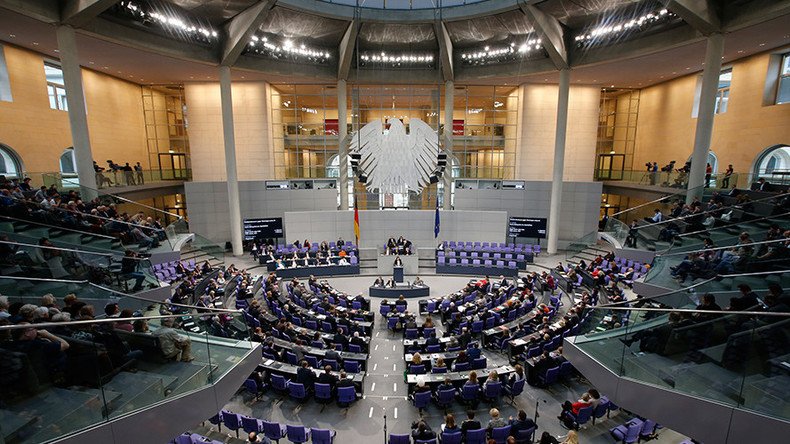 German MPs of Turkish origin who voted to recognize Armenian genocide at the hands of the Ottoman Empire are facing death threats, after the Turkish president said their blood is tainted and should be tested in a lab for 'Turkishness.'
Recep Tayyip Erdogan continued his vocal criticism of last week's German resolution in a speech at Istanbul Sabahattin Zaim University, which was televised in Turkey on Sunday.
"Turkish?" he exclaimed as he was speaking about the German MPs. "Their blood should be tested in a lab!"
"Their blood is impure and we know whose spokespeople they are," Erdogan told a cheering audience. "They are the long arm of the separatist terrorists placed in Germany."
READ MORE: 'They burned Jews, now slander us': Protests in Turkey over German motion on genocide (VIDEO)

Eleven MPs of Turkish origin voted for the resolution last week, sparking a barrage of accusations from Ankara. German Green Party leader Ozcan Mutlu is at the forefront of the verbal assault and was granted police protection due to the large number of death threats he has received from Turkish nationalists.
"I am seriously worried," he told public broadcaster ARD on Sunday. "I've never experienced this amount [of abuse]. Some manic, crazy person might hear that and think 'the leader has given his orders.'"
Mutlu is a long-time critic of Erdogan and campaigned for the Armenian genocide resolution. Turkish officials and media branded him "a German idiot," "a traitor" and "a so-called Turk" for his role in the vote.
A spokesman for German Chancellor Angela Merkel, Steffen Seibert, said during a Monday press conference that "the resolution was a political initiative that emerged from the midst of the Bundestag, which is a democratically elected, independent organ under our constitution."
"The Bundestag reached a sovereign decision. That must be respected," Seibert said.
The German MPs are not the first targets of the kind of racist rhetoric used by Erdogan on Sunday. The Turkish president used the same kind of language when describing members of the Turkish parliament from the opposition pro-Kurdish Peoples' Democratic Party.
During 1915, between 800,000 and 1.5 million ethnic Armenians were killed by Ottoman forces. Turkey disputes the scale of the tragedy. It also insists that the deaths were not the result of an intentional government policy, saying that the Armenians sided with Russia against their own government during World War I.
You can share this story on social media: