Top Delhi hospital involved in organ trafficking racket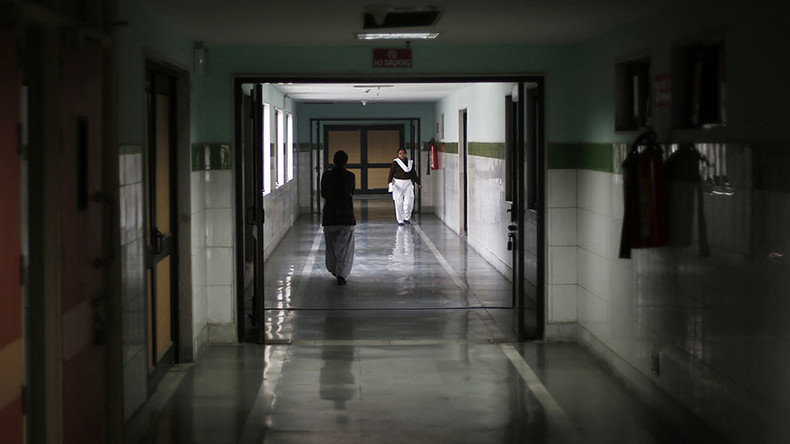 Staff from a prestigious hospital in India lured victims in by offering to buy their kidneys for 300,000 rupees ($4,350), before reselling their organs at a huge profit, police said.
Officials from the Apollo Hospital in Delhi, India's capital, said that doctors at the medical facility were misled and unaware of the illegal trade.
A criminal gang, allegedly including two employees of the high-end hospital, reportedly lured poor individuals to the hospital with the promise to pay them handsomely for their kidneys.
However, what the victims received was a pittance compared to the huge sums their organs were resold for - a price which authorities have not revealed.
Police have arrested five people, saying the gang had used forged documents erroneously showing that the donors were related to those requiring a transplant to fool hospital staff.
Two of those arrested are believed to have been assistants to a senior nephrologist, but the hospital has denied that they were employees of Apollo.
"The hospital has been a victim of a well-orchestrated operation to cheat patients and the hospital," a spokesperson for the hospital said, maintaining that the assistants were not on the employee payroll.
"We urge the police to take the strictest of action against all those involved," he added.
Family members of two of the arrested suspects claim that senior hospital staff could have been involved in the illegal trade and have called for others to be investigated as well, the Indian Express reported.
In light of the recent events, Delhi's government has released an advisory guide to hospitals urging them to "ensure that donation of organs (especially from a living donor) is purely for altruistic reasons."
Illegal organ trade continues to thrive in India, where some 200,000 people need a kidney every year, according to the Mohan Foundation.
The World Health Organization estimates that around 2,000 Indians per year sell one of their kidneys.