Canada anthem to become gender neutral for country's 150th anniversary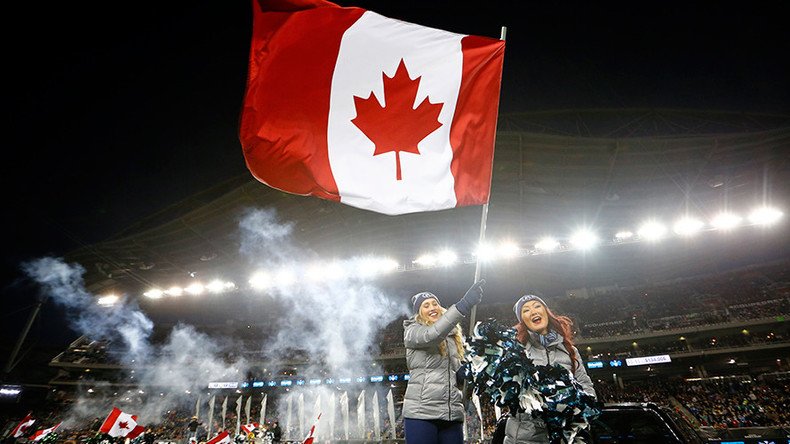 Canada is looking to make its anthem gender-neutral for when it turns 150 in 2017 by replacing the line "true patriot love in all thy sons command" to "in all of us command." Even though the bill is supported by most MPs, it triggered a heated debate.
The change was proposed by the Liberal MP Mauril Belanger, who was diagnosed with a fatal neurogenerative disease called amyotrophic lateral sclerosis (ALS) last fall.
"On the eve of the 150th anniversary of our federation, it is important that one of our most recognized and appreciated national symbols reflect the progress made by our country in terms of gender equality," Belanger told the parliament on May 6.
No longer able to speak, Belanger delivered his speech via a text-to-speech app on his tablet. "This progress was slow and hard-won at times and it marked our country's history. It should be celebrated in our national anthem."
The bill was met with applause by many, but the Conservative Party, which voted down a similar bill in 2015 when it had a majority, was able to block an attempt to pass the bill without in-depth debate.
The Conservatives' issue with the change is that it might open the door for more amendments in the future.
"Maybe the botanists will be in an uproar about the shape of the maple leaf on our flag and demand that it be changed," Conservative MP Larry Maguire told the parliament last month. "Some may be upset that the almighty beaver will not stop chopping down trees, so the National Symbol of Canada Act must be amended to swap out the beaver for an animal that is far less destructive."
However, during Wednesday's 219-79 vote, the majority of MPs supported the change, after which MPs broke into song, spontaneously performing "O Canada." The bill is likely to enter its third reading this fall.
A Mainstreet Research opinion poll carried out in May said that 62 percent of the 2,027 Canadians surveyed supported making the anthem gender-neutral, while 19 percent opposed the idea.
The English version of "O Canada" was written in 1906. Since then, the lyrics have been changed twice. For example, in 1913, "thou dost in us command" was changed to "in all thy sons" to honor the soldiers going off to fight in World War I.
Canada is following in the footsteps of Austria and Switzerland. Austria already changed its anthem 'Land of Mountains' to recognize the "great sons and daughters." Meanwhile, Switzerland found more modern lyrics, but is yet to vote on them.
You can share this story on social media: