Scientists eye creating synthetic human genomes in lab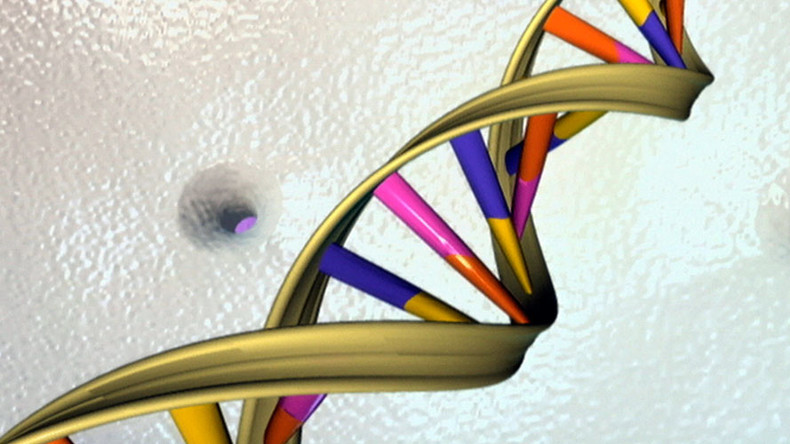 Mapping the genetic code was only complete 13 years ago, but researchers are already setting their sights on another lofty goal – creating a synthetic human genome in a laboratory to better understand how DNA works.
The proposal, published in the journal Science on Thursday, outlines ways to build a synthetic human genome in a laboratory by using chemicals to create the DNA present in human chromosomes.

"We just had a revolution in our ability to read genomes," said George Church, a geneticist at Harvard University who is part of the group behind the plan, as quoted by NPR. "The same thing is happening now with writing genomes."
Church and his colleagues believe the plan is a logical step after the Human Genome Project, which mapped DNA for the first time in 2003 (while the project was officially launched in 1990). For that reason, the new project has been dubbed Human Genome Project-Write.
The plan, which aims to build a synthetic genome and test it in laboratory cells within 10 years, would be administered by the non-profit organization Center of Excellence for Engineering Biology, according to a draft of a news release obtained by The Washington Post.
The scientists involved hope that building a human genome could provide geneticists with a better understanding of how humans are wired, and potentially assist in treating disease and ultimately saving lives.
The plan was solidified last month, when scientists met behind closed doors at Harvard University to fine-tune the details of the proposal.
However, the proposal has come under fire for ethical reasons, including from the National Institutes of Health (NIH).

"NIH has not considered the time to be right for funding a large-scale production-oriented 'HGP-write' effort, as is framed in the Science article," NIH head Francis Collins, who led the earlier Human Genome Project, said in a statement.
"There are only limited ethical concerns about synthesizing segments of DNA for laboratory experiments. But whole-genome, whole-organism synthesis projects extend far beyond current scientific capabilities, and immediately raise numerous ethical and philosophical red flags," Collins said.
Indeed, some have voiced concerns that the technology could ultimately be used to create synthetic human beings. However, the scientists have reassured critics that their intention isn't the create "made-to-order" humans, the International Business Times reported.

"That's only a concern if you're talking about making people, and we're not talking about doing that," said Jef Boeke, a geneticist at the New York University Langone Medical Center and part of the group proposing the plan.
Rather, the scientists have stressed that they are aiming to accomplish major milestones including growing transplantable human organs, engineering immunity to viruses, engineering cancer resistance, and accelerating vaccine and drug development using human cells and organs.
Those backing the proposal hope to raise US$100 million in public and private funds by the end of 2016. According to the authors of the Science article, some of the money raised would be put toward addressing ethical, legal, and social issues.