'We shouldn't look up to the US' – philosopher Michel Onfray to RT on France's foreign policy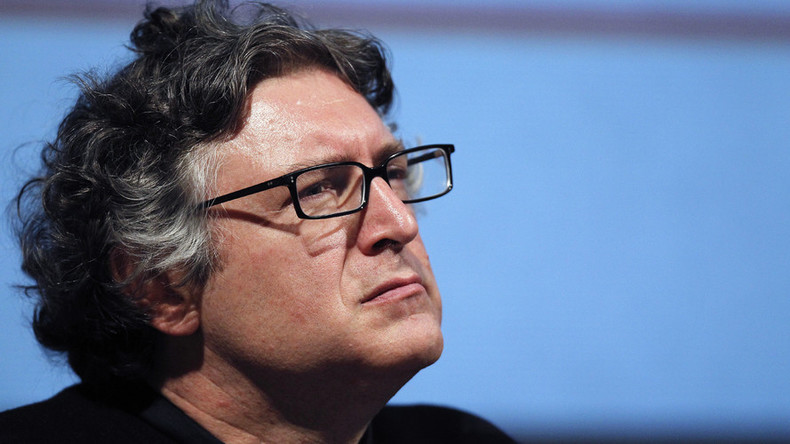 French philosopher and writer Michel Onfray has lamented the absence of an independent foreign policy in Paris, including that on Arab-world countries, in an interview with RT France. He says the Elysee Palace is merely following the US's instructions on global issues.
"We call Obama and ask him, 'What are you planning to do? What is on your agenda?' The US say, 'We are planning to do this and that,' and we say, 'Yes, sir.' We should come up with our own policy line and stop looking up to the US," Onfray told RT.
Read more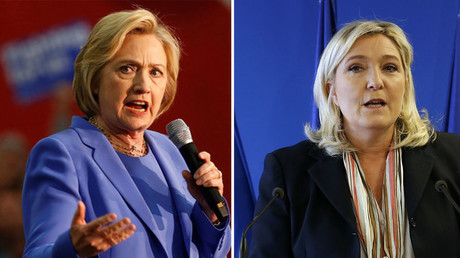 Onfray is known for his outspoken views and books, including those promoting atheism and anarchism. However, he has also been a long-time critic of the Western interventions in the Middle East, pointing to the chaos they have caused.
Onfray said France "has been behind the US since 1991," when it engaged into the Gulf War, thinking it would bring democracy to Iraq, but instead the coalition forces "spread anarchy."
Now the world is facing what Onfray calls the "domino effect," a concept that he says is applicable to many Middle East countries. "Once a dictatorship is toppled, there are no democratic elections, anarchy starts instead," Onfray told RT.
He also stated, controversially, that portraying terrorists as "barbarians and animals, who cut off people's heads" is only one side of the coin. "Those people are barbarians, unlike us, the civilized ones. We kill 10 times more, but we don't take photos and our people don't risk their lives." He added: "Knives are bad, and swords are bad as well, but fighter jets are good, though they can kill as many as 200 people, including women and children."
Speaking of France's relations with other states, Onfray noted its "close friendship" with the countries that support Islamic State (IS, formerly ISIS/ISIL), Turkey among them. "When we want money for our football team, we are friends with Qatar, or when we are looking for a buyer for our beautiful buildings in Paris, we're friends again. If we're looking for a person to give him the Legion of Honour order, we are friends with Saudi Arabia. Though we know for sure that these three countries [including Turkey] cooperate with ISIS."
One of Onfray's recent statements that caused some controversy included a suggestion to make Islam "compatible with the Republic," which would require French Muslims to denounce the violent parts of their holy book, Koran.
At the same time, Onfray believes that it is vital for France to have a policy friendly to Arab countries, which is at the same time not anti-Israeli. He said it is important that the government employs respected and experienced diplomats to have effective foreign policy. Onfray then accused President Francois Hollande of largely appointing those people to posts who merely happen to have links to him and his government.
Hollande is not likely to step down soon, Onfray said, alleging that the French leader would rather see a "catastrophe" than give up on a second president term.
Onfray believes the crisis in the French government leads to tensions in society, with waves of protests sweeping across the country.The controversial labor reform supposedly aimed at lowering unemployment rate has turned France into the scene of violent street protests with blocked roads, partly paralyzed railroads and shut-down oil refineries.
READ MORE: Air France unions plan to strike amid Euro 2016 tournament

Explaining why people are not happy with the new bill that President Hollande is desperately trying to pass, Onfray provided an example of the French students as one of the most vulnerable social classes. "They enter this life already having debts. They don't have a job yet, but they already have debts. This is what makes them take to the streets and say that if the lefts can't protect us, then we are not interested and we don't have favorites in politics anymore."
Onfray believes that the current atmosphere in France is explosive and one doesn't need much to kindle the flame.
READ MORE: France hit by power cuts, strikes & clashes with police as labor law protests deepen (PHOTOS, VIDEO)

When asked about the speculations over a possibility of a civil war in France, Onfray claimed that it is already almost in full swing. "Civil war is when one part of the country's people hates the other," he said.