3 Syrians planned major ISIS suicide attacks in central Duesseldorf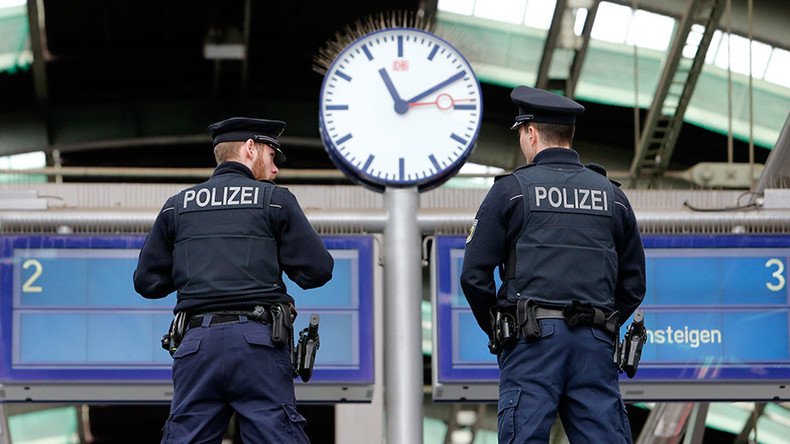 Three Syrians who planned a series of suicide attacks for Islamic State in the German city of Duesseldorf have been arrested, prosecutors have stated. The plot was uncovered after a fourth member of the group alerted French police.
The chilling details that emerged showed that two of the attackers wanted to detonate suicide vests in central Duesseldorf while the other members would look to kill as many people in the vicinity with a combination of explosives and gunfire.
The suspects were identified as 27-year-old Hamza C., 25-year-old Mahood B., and Abd Arahman A. K., 31. They were arrested at various locations around Germany. However, prosecutors said there were no indications that the group had started to take any concrete steps to carry out the attacks and that the arrests were not related to this month's European football championships in France.
The plan was revealed after a fourth Syrian national, 25-year-old Saleh A., handed himself in to police in France in February. German prosecutors say they will seek his extradition from France.
"According to current investigations, the four accused were planning to commit an attack in Germany for the foreign terrorist organization Islamic State," said the prosecutors, as cited by AFP.
The prosecutor added that there was information that Saleh A. and Hamza C. had joined Islamic State (IS, formerly ISIS/ISIL) in early 2014 and had been instructed by main figures within the terrorist organization to "carry out an attack in the old town of Duesseldorf."
"Two suicide attackers were to set off their explosives vests at the Heinrich-Heine-Allee, a major street in Duesseldorf," the prosecutors said in the statement, according to AFP. "After that, other attackers were to kill as many passersby as possible with guns and other explosives."
The statement added that Abd Arahman A. K., who had been living in Germany since October 2014, had been given the task of making the suicide vests.
In April, a German spy chief warned that militants were eyeing cities in the country as targets for future attacks and were recruiting supporters from among newly-arrived migrants amid the radicalization of local Arabic-speaking communities.
"We see the security situation as very serious, though we have no immediate intelligence on planned attacks in Germany," the head of the Federal Office for the Protection of the Constitution, Hans-Georg Maassen, told Die Welt newspaper.
The homeland security chief said airports and railway stations, as well as large-scale public events such as open air festivals, were the most likely targets for potential attacks. In addition, Maassen stressed that "we've seen many times that those [German nationals] who returned from Syria had links to planning attacks in Germany."
His announcement came just over a week after IS urged its followers in Germany to carry out Brussels-like attacks on the Chancellor's Office and Cologne-Bonn airport in an online video.
The footage also looked to incite radicalized Germans to take inspiration from the deadly March 22 attacks in Brussels and strike Germany, to which they referred to as "the enemy" and "a battlefield."
In November, German Interior Minister Thomas de Maiziere revealed that hundreds of potential terrorists with real battle experience had moved to Germany. He said the number of potential attackers living in Germany was "higher than ever before," giving an estimate of about 760 German citizens joining terrorists.
You can share this story on social media: