NATO needs Russia as major foe to maintain bloc's relevance - Russia's envoy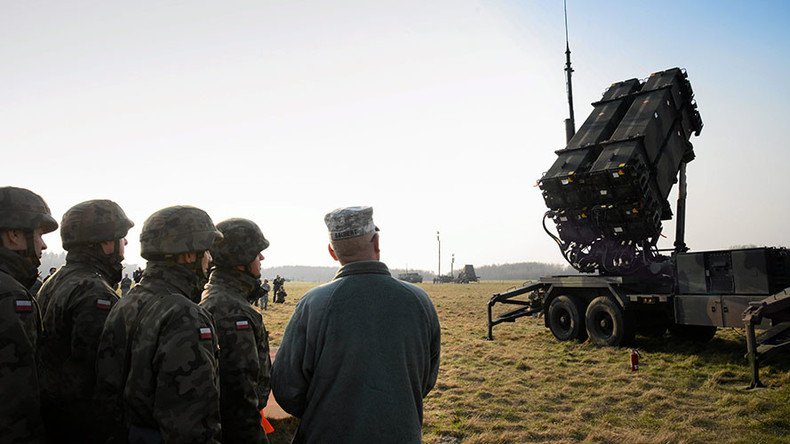 NATO needs the image of Russia as a major adversary in order to return to the center of global affairs by proving there are no other options to maintain security in the region other than US-Europe military alliance, Moscow's envoy to the bloc says.
The alliance is shifting to Cold War-era schemes of maintaining security in Europe, believes Russia's envoy to NATO, Aleksandr Grushko. To pursue that goal, the alliance consistently eliminates the tools created once the Cold War was over, literally "inviting us to return into the past," he told Rossiyskaya Gazeta daily.
Political efforts alone would not be enough to break this tendency, it implies a rejection of "confrontational military planning," Grushko said.
NATO-centric policies based on Europe-US strategic ties lay claim to remain the only source of security and to do so they need a major foe the alliance is supposed to be countering, he said. These policies also have another aim to make Europeans to hike security expenditures and buy American weapons, according to Grushko.
After all, the quality of European security will be defined not only by Russia-NATO relations, but also by creating a collective security means to deal with common threats, Grushko forecast.
The US military command in Europe has set the task of promoting American interests "from Greenland to Caspian Sea and from the Arctic Ocean to the Levant."
"The question is: where is the US and where is the Caspian Sea?" Grushko said, noting that Russia has interests of its own and is going to ensure them. Still, the country's military might is concentrated on its national territory, he noted. "All this is not a secret for our partners."
All attempts to test Russia's borders with reconnaissance flights and approaches of warships with cruise missiles to minimal distances to Russian naval bases would not be left unanswered.
While Turkey's president recently claimed that the Black Sea is turning into a "Russian lake," NATO must be well aware that it will never be a "NATO lake," Grushko stressed.
'More assertive Russia'
Visiting Poland in the wake of NATO summit to be held on July 8-9, the alliance's Secretary-General Jens Stoltenberg once again reiterated NATO's readiness to repel "assertive" Russia, though stressing that a new Cold War is undesirable for the bloc.
"We don't want a new Cold War. We don't want a new arms race," Stoltenberg said in a speech at Warsaw University on Tuesday. "Our aim is a more positive and a more cooperative relationship with Russia. At the very least, we must work towards a relationship that is more predictable."
However he stressed that the summit comes amid "a more assertive Russia, intimidating its neighbors and changing borders by force."
Poland's Defense Minister Antoni Macierewicz announced that an agreement was reached that Poland and the three Baltic States are going to host four NATO battalions.
This "multinational and rotational" presence will be showing alliance's resolve and "enhances our deterrence," Stoltenberg said. "And, because it will significantly increase the costs to any potential aggressor, it will have a stabilizing effect on NATO's borders.
"This enhanced force and presence, combined with the ability to deploy forces quickly, will send a clear message," he concluded.
Macierewicz also stated that he discussed with Stoltenberg stationing weapons stores in Poland on a permanent basis, "which is crucially important for us and strengthens our sense of security."
"An attack on Poland — or any other ally — will trigger a response from the entire alliance," Macierewicz said.
You can share this story on social media: