Paris to create 'UN-standard' permanent refugee camp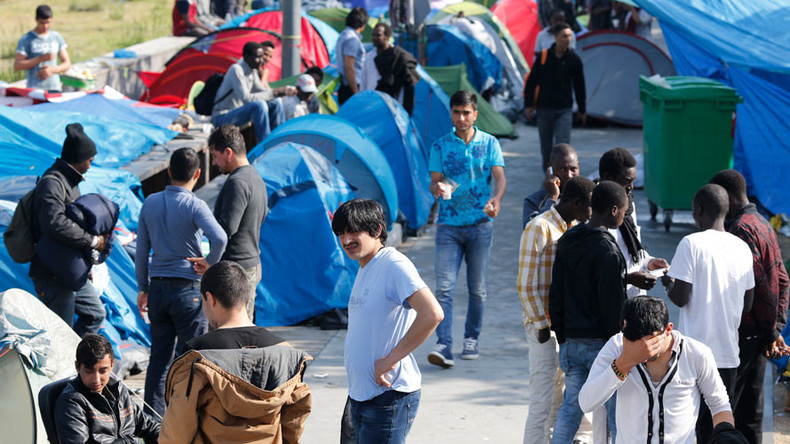 Paris mayor Anne Hidalgo has announced plans to set up a humanitarian camp for asylum-seekers north of the French capital within six weeks. The camp is to meet UN sanitary standards, provide day care and lodging for those in need.
"Paris will not stand by while the Mediterranean becomes a graveyard for refugees," Hidalgo said at a press conference Tuesday morning, which adopted the hashtag "refugees welcome" [Bienvenue aux réfugiés], previously launched by the mayor's office.
"[The town hall is trying] to evaluate different sites to see how quickly it will be possible to make them [fit the cause]," Hidalgo added.
Noting that the accommodation will be "modular," the mayor promised to do all in her power to prepare the site "within four to six weeks." She said that several potential locations had already been looked at.
Read more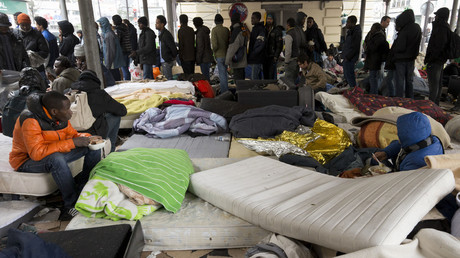 "I hope that the center will be a welcoming place to ease these people's situations, and also a site that allows the accommodation of those in need," the mayor said.
The mayor also promised more information in the coming days, including the name of the camp and its location.
Tuesday's announcement comes as Paris is overflowing with asylum seekers, with police unable to react quickly enough to makeshift migrant camps being set up in various parts of the city.
A huge migrant camp was evacuated from under Stalingrad metro station on May, 2 with some 1350 refugees mainly from Sudan and Afghanistan boarded on buses and taken to refugee shelters. It was the third time this particular location was cleared from illegal settlers in three months.
READ MORE: Clashes, tear gas as police evict 277 asylum seekers from Paris high school (PHOTOS, VIDEOS)

Several days later, police in Paris deployed tear gas against demonstrators and refugees who protested the authorities' decision to evict some 277 asylum seekers who were living in an empty Jean Jaurès School in northeast Paris.
Another camp has appeared in Paris in recent days, near the garden of Eole. According to a City Hall statement, cited by La Depeche, nearly 800 people currently live in the camp, "sleeping on the floor, under deplorable sanitary conditions."
The reaction to the mayor's announcement has, however, been mixed. While some Twitter users "clap clap clap," calling the decision "difficult but courageous" and write "it's better for them to live somewhere, than out on the street," many question how far a permanent camp is from a ghetto, and that Paris administration should "come up with a real remedy" for the refugee problem, "not a placebo."
Far-right Front National leader for Paris, Wallerand de Saint-Just, has called for a "referendum" on the camp's construction.