ISIS using civilians as 'human shields' as Iraqi forces advance in Fallujah – UN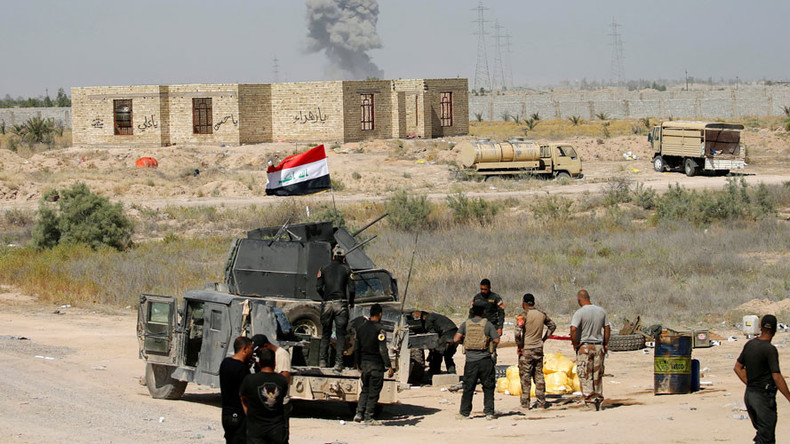 Islamic State is using several hundred families as "human shields" in Fallujah, Iraq, witnesses told the United Nations refugee agency (UNHCR). It comes just one day after Iraqi troops forced their way into the city, a stronghold of the militant group.
"UNHCR has received reports of casualties among civilians in the city center of Fallujah due to heavy shelling, including 7 members of one family on the 28th of May," UNHCR spokesman William Spindler said during a Tuesday news briefing.
"There are also reports of several hundred families being used as human shields by ISIL (ISIS) in the center of Fallujah," he added.
Read more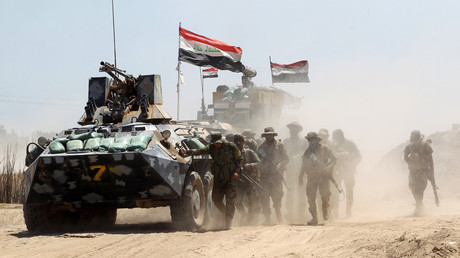 UNHCR spokeswoman Ariane Rummery told Reuters that the witness accounts came from displaced people who spoke to the refugee agency's field staff.
"Most people able to get out come from the outskirts of Fallujah. For some time militants have been controlling movements, we know civilians have been prevented from fleeing. There are also reports from people who left in recent days that they are being required to move with ISIL (ISIS) within Fallujah," she said.
Iraqi troops forced their way into the city from three directions on Monday, capturing a police station.
IS militants fought back overnight, managing to ward off an onslaught by the army in a southern district of Fallujah, according to officers.
Major Dhia Thamir of the Iraqi army told AP on Sunday that troops had recaptured 80 percent of the territory around Fallujah since the operation began last week. Some 3,700 people have fled the city since the operation began.
Iraqi authorities are currently holding around 500 men and boys under the age of 12 for "security screening" as they leave the city. That process can take up to seven days, according to Spindler.
"But people are being released after this process and we understand that 27 men were released yesterday (on Monday) after being screened," he said.
Fallujah, which survived some of the heaviest fighting of the 2003-2011 US-led military intervention, was the first city in Iraq to fall under IS control in January 2014. In late June, 2014, the extremists declared a caliphate in territories seized in Iraq and Syria.
But despite the apparent gains in Fallujah, Iraqi troops still have a long road ahead of them. IS still controls territory in the country's north and west, including the country's second largest city, Mosul.