Russia sanctions: Still not clear what EU will decide, German FM says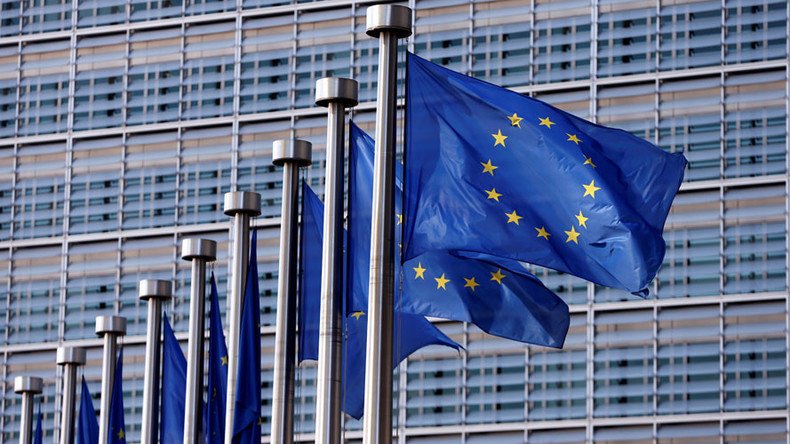 A number of EU states are reluctant to extend anti-Russian sanctions, German Foreign Minister Frank-Walter Steinmeier has said, adding that the big question is whether the 28-nation bloc would decide to renew them after they expire in July.
"The sanctions are there to ensure a political solution," Steinmeier told reporters on Tuesday. "I don't know what the European Council will decide on Russia sanctions," he noted, adding that the release of Ukrainian pilot Nadezhda Savchenko from jail last week would hopefully "bring a new dynamic into the talks between Russia and Ukraine."
Brussels must not relax sanctions on Russia until the so-called Minsk peace agreement is fully implemented, Poland's Deputy Foreign Minister Konrad Szymanski told Reuters on Tuesday, noting that this would allegedly weaken the bloc's position in its relations with Moscow.
"The sanctions on Russia were imposed not because of Nadezhda Savchenko's capture, but because of a much wider problem, linked to Russia's aggression on Ukraine," he added.
The EU and US sanctions against Russia were initially introduced in 2014 over Moscow's alleged involvement in the conflict in eastern Ukraine, and the resulting reunification of Crimea with Russia.
The sanctions targeted Russia's financial, energy and defense sectors, along with a number of government officials, businessmen and public figures. Moscow responded by imposing an embargo on agricultural produce, food and raw materials against countries that joined anti-Russian sanctions. Both sides have since repeatedly broadened and extended the sanctions.
A number of European policymakers and businesses have repeatedly stated that the sanctions have proven economically harmful and politically ineffective for all. According to the Russian embassy in London, for instance, the sanctions between Russia and the EU have nearly halved Russia-UK trade. "As for the total trade, last year it fell by almost 50 percent compared with 2014, and we estimate the loss at about $10 billion," embassy spokesman Konstantin Shlikov told journalists on Wednesday.
Last week German media reported that the government is considering a plan to gradually ease the economic sanctions imposed on Russia by the EU, in return for Moscow's cooperation in implementing certain parts of the Minsk accords. According to Der Spiegel magazine, the plan to loosen economic restrictions has been supported by the chancellery. "My attitude has always been such – sanctions are not an end in themselves," German Foreign Minister Frank-Walter Steinmeier told the magazine on Friday.
Moscow would reportedly be expected to assist with the local election in eastern Ukraine, set to take place as part of the quintessential Minsk accords sealed by France, Germany, Russia and Ukraine last year in an effort to put an end to the Ukrainian crisis. Parts of eastern Ukraine are currently under the control of pro-Russian rebels. The new German plan seems to go against the EU's current position, which exclusively links lifting sanctions to a full implementation of the Minsk agreement, and does not foresee any partial options.
Foreign Minister Steinmeier stressed on Thursday that growing dissent on the sanctions among EU member states would be an obstacle to automatically prolonging them when they expire on July 31, however.
"We are aware that resistance in the EU to extending the sanctions towards Russia has increased," Reuters cited Steinmeier as telling Lithuanian news agency BNS.
"It will be more difficult than it was last year to find a common position on this issue," the German FM reportedly added.
Russian Foreign Minister Sergey Lavrov has meanwhile described the tit-for-tat sanctions as "a window of opportunity" for Russia's economic development.
"'A window of opportunity' that should be used to strengthen our food and technology safety, and to continue to diversify the [domestic] economic sector and foreign economic relations, as well as to create alternative financing settlement systems," Lavrov said in an interview with the Komsomolskaya Pravda website on Tuesday.
"Ukraine was only a pretext for the aggravation of the sanctions campaign," he said. "The policy of containment against Russia began to manifest itself much earlier," he added.
You can share this story on social media: