Israel re-mapped West Bank land to expand settlement construction – report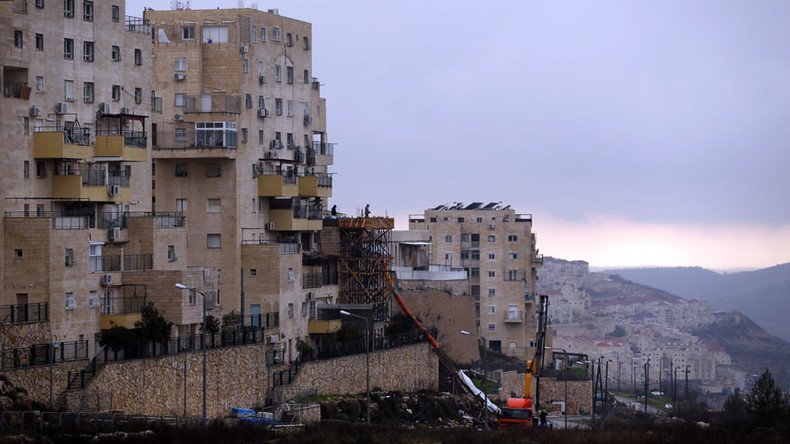 Israel has re-mapped over 15,000 acres of land in the West Bank in an apparent attempt to expand settlement construction, Haaretz reported.
The re-mapping was reportedly completed in 2015 by a special team called 'Blue Line,' working under the Civil Administration.
A total of 240 acres were mapped near the settlement of Nokdim, and almost one acre near Gitit. Almost 11 acres mapped near Tarkumiya are not close to any existing settlement, according to Haaretz.
The move, according to the newspaper, suggests an intention to begin construction on new settlements.
"It's important to realize that these mapping efforts are directed almost exclusively deep into the West Bank and to settlements that are far from the settlement blocs, and to areas designated earlier by Israel as fire zones, even though it's obvious that they comprise part of the pool of land that Israel is gradually handing over to settlements," settlement researcher Dror Etkes, who analyzed the data, told Haaretz.
The re-mapping is seen as significant, particularly because in order for Israel to permit construction on land that was declared as state land before 1999, the Civil Administration must map it again.
The assumption, according to Haaretz, is that if the mapping clarifies the land is indeed state land, Israel can claim that Palestinian houses were built on it after the area was designated as such.
It has also been speculated that the move is aimed at preventing Palestinians living in military fire zones from petitioning the High Court of Justice against the violent activity taking place near their homes.
The mapping of 15,000 acres is a significant increase in the rate of mapping carried out in previous years. Only 5,000 acres were mapped in 2014. The previous year, just over 3,000 acres were mapped.
Israel's disputed settlements, built on lands occupied since the 1967 Six-Day War, currently exist in the West Bank, East Jerusalem, and the Golan Heights. There are over 230 settlements in total, housing more than half-a-million Israelis.
You can share this story on social media: