ISIS jihadists sell sex slaves on Facebook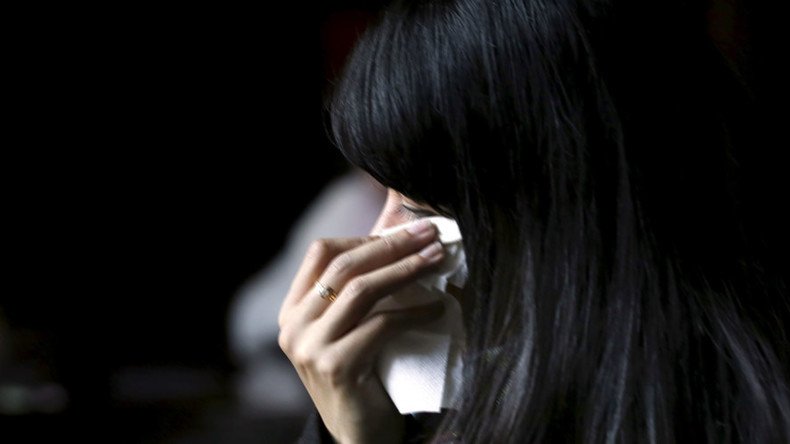 Islamic State terrorists use Facebook to sell sex slaves to fellow jihadists, justifying the price by "supply and demand." The worrying report by the Washington Post sheds more light on hundreds of women held captive and traded by the terror group.
Photos of a young girl of about 18 were posted on Facebook by an Islamic State (IS, previously ISIS/ISIL) militant called Abu Assad Almani, which is Arabic for "German," the Washington Post reports.
"To all the brothers thinking about buying a slave, this one is $8,000," said Almani's post dated May 20. The same man reportedly posted a second image a few hours later, this time showing a pale young face with weepy red eyes.
"Another sabiyah [slave], also about $8,000. Yes or no?" he wrote in the posting.
Displaying the images, Almani told his Facebook friends to "get married and come to dawlah [the IS-held territory in Iraq and Syria]." A heated discussion erupted between him and different commenters who doubted the $8,000 asking price was reasonable. Some mocked the girls' looks, while others slammed Almani for showing women wearing no veil.
"What makes her worth that price? Does she have an exceptional skill?" one of his correspondents asked about the woman in the second photo. "No," he replies. "Supply and demand makes her that price."
The images and Almani's profile were deleted by Facebook within hours, according to the newspaper. But the posts highlight a worrying sign of a growing slave trade, with probably hundreds of women being held and sold as sex slaves by IS militants.
As the terror group has been pinned down in Iraq and, especially, Syria, where government troops and the Russian Air Force continue to hit IS, female sex slaves appear to be increasingly traded by jihadists. Various media reports suggest the militants are running low of cash, food and medicines, which could be explained by the shrinking supply routes stretching between IS-held territory and Turkey.
In August last year, the UN said it obtained a hard copy of the Islamic State's sex price list, alleging jihadist fighters can get children aged 1 to 9 for about $165, adolescent girls for $124 and women over 40 for as little as $41.
"The girls get peddled like barrels of petrol," Zainab Bangura, the UN's Special Representative of the Secretary-General for Sexual Violence in Conflict, told Bloomberg. "One girl can be sold and bought by five or six different men. Sometimes these fighters sell the girls back to their families for thousands of dollars of ransom."
Earlier in March, Nadia Murad, a Yazidi girl who survived IS sex slavery, told RT that all the females in several Kurdish villages in Syria were abducted, including small children: "There were thousands of women. In the first days I witnessed fighters taking girls who were over the age of nine to rape them."
Other social media conversations suggested IS fighters discussed harvesting human organs for better profit from sex slaves. In one conversation, a jihadist supporter expressed his desire to buy kidneys or livers, calling them merely "spare parts."

"These social media conversations also reveal information on where and under what conditions the women are being held, on the going prices for them, and even on other issues relating to them – such as possible trafficking in human organs," said a report released by the Middle East Media Research Institute MEMRI), a Washington-based research organization.
You can share this story on social media: