17 dead in Ukrainian elderly home fire (PHOTOS, VIDEO)
A home for the elderly caught fire overnight in the Kiev region, killing 17 people. Five have been hospitalized with varying-degree burns, Ukraine's emergencies authority say.
According to local media, 35 people were inside the private two-story building, in the village of Letochki, some 50km from the Ukrainian capital.
READ MORE: Poroshenko appoints former NATO chief Rasmussen 'non-staff adviser'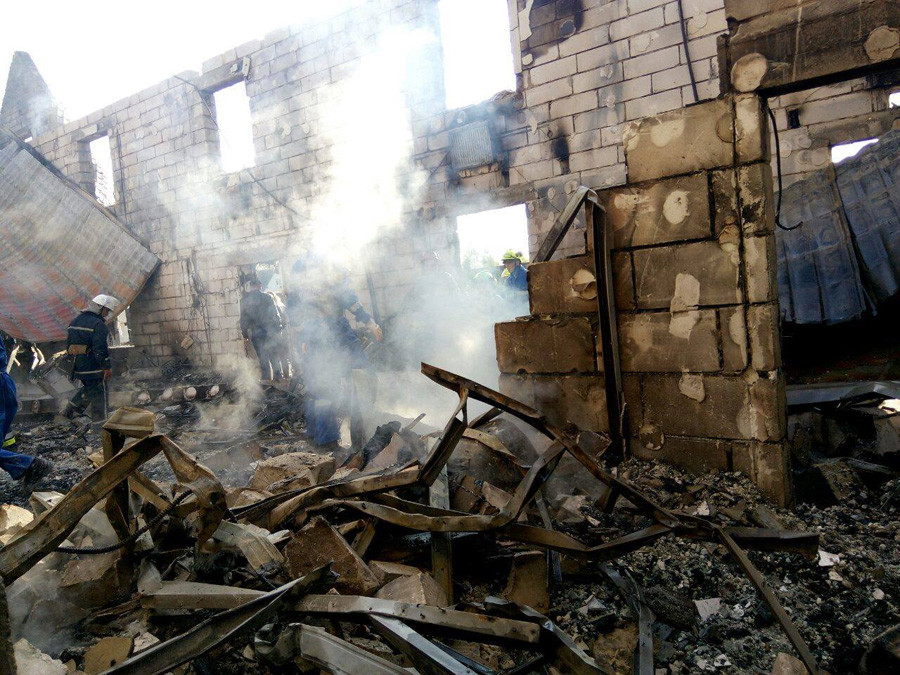 The fire department was notified around 3:48am Sunday morning. The flames had engulfed the entire building by the time they arrived, but they managed to bring 18 people to safety, five of whom had sustained burns.
According to ONLINE.UA, the fire required 75 firefighters and 15 pieces of equipment to subdue.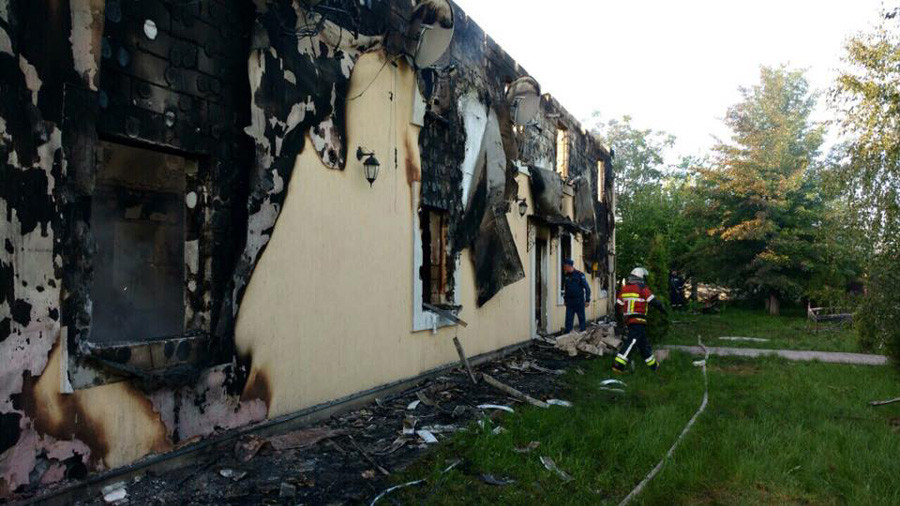 Photos taken at the scene depicted the building. Inside only the brick structure remained, and the rest reduced to a heap of coal and ashes.
A working group was put together to investigate the circumstances of the fire. It emerged after the fire that the establishment was being operated illegally. Authorities are investigating whether the blaze was caused by an exploding TV.