Amputations & stoning: Malaysia govt backs Islamic penal law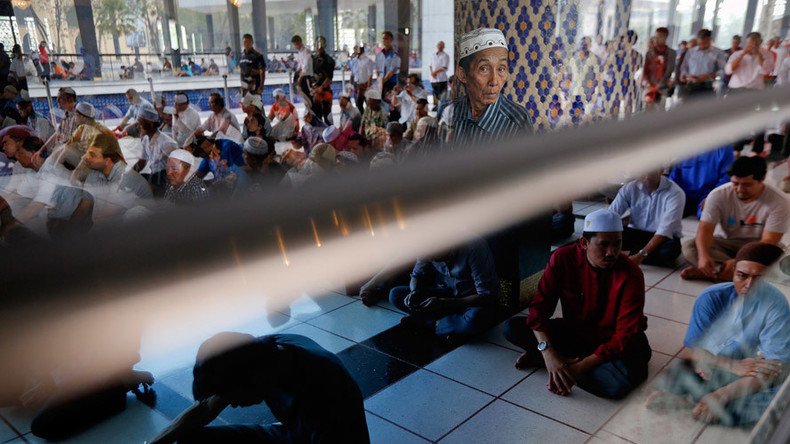 The Malaysian government has pledged its support for an Islamic penal code seeking to expand the jurisdiction of Shariah law by introducing harsh punishments like amputations and stoning, shocking its predominantly multi-ethnic society.
Prime Minister Najib Razak's government unexpectedly submitted for parliamentary approval a controversial bill that had been proposed by the Islamist group Parti Islam se-Malaysia (PAS), local media reported on Saturday.
The bill, also referred to as "hudud law," seeks to amend the Malaysian constitution, thus allowing Sharia penalties in Kelantan, a predominantly Muslim northern state, where nightclubs are banned and there are separate public benches for men and women.
If passed, the bill would open the possibility to other states to enact hudud laws and promote two parallel criminal justice systems with different penalties under secular and Sharia laws, Malaysian media suggested.Whereas the secular criminal code includes no corporal punishments, under Sharia laws, the courts would be empowered to order stoning or amputations.
Arguments for and against the introduction of Sharia law have divided Malaysia for years. Most of the states already implement the Islamic legal system, but its reach is restricted by secular federal laws.
The bill's submission to parliament provoked criticism from other political leaders, including those who represent Chinese and Indian minorities.
Earlier in the day, the Malaysian Chinese Association (MCA), a key party in the ruling government's coalition, called the move "unconstitutional." Liow Tiong Lai, leader of the MCA, Mah Siew Keong, president of Malaysian People's Movement Party have threatened to quit their cabinet positions if the bill were to be passed and implemented, according to New Straits Times.
Prime Minister Najib sought to play the situation down, saying the bill was "misunderstood."
"It's not hudud, but what we refer to as enhanced punishment," he was quoted as saying by Reuters during a news conference after meeting leaders of his ruling United Malays National Organization (UMNO) party.
"It applies only to certain offences and this comes under the jurisdiction of the Syariah [the Malay spelling of Sharia] court and is only applicable to the Muslims. It has nothing to do with non-Muslims," he insisted.
The prime minister also added that the punishments would be limited and canings meted out under the law "would not injure or draw blood."
Malaysia has seen sporadic political turmoil since last August, when a massive anti-government rally involving tens of thousands of people demanded that PM Najib resign.
The protesters accused Najib of corruption after documents were leaked in July showing that he had received some $700 million from entities linked to an indebted state fund. He later claimed the money was a donation from the Middle East. Najib sacked several senior government officials and the attorney general investigating the allegations against him.
You can share this story on social media: