Austria seizes Hitler's birthplace to save it from Neo-Nazis
Published time: 28 May, 2016 15:44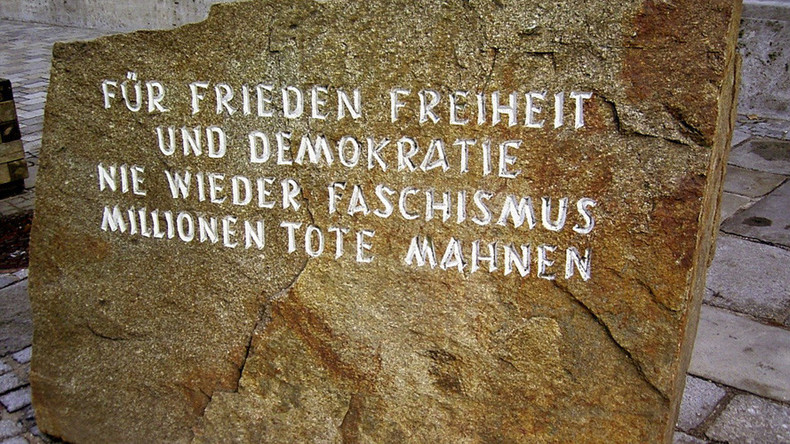 The Austrian government has submitted a bill to formally seize the house where Adolf Hitler was born in a move to try and protect the birthplace of the Nazi dictator from its occupation by Neo-Nazis.
"Representatives of the Interior Ministry have been trying for several years to buy the property, but these attempts failed... Now the only option is to transfer ownership to the Austrian Republic through expropriation," Austria's Interior Ministry said. The bill was sent by the ministry on Friday.
The house is located in the small town of Braunau am Inn in Upper Austria. Hitler was born there April 20, 1889 and lived with his parents until turning three. Then the family moved to the town of Passau in Germany.
Since Hitler's defeat, the house has been a public library and a bank, it has hosted high school classes and even was a temporary seat for a local charity.
However, in 1989, two weeks before the centenary of Hitler's birth, the mayor of the town decided to make the house a memorial for all Nazi victims.
The stone for the memorial which came from a quarry in the former Mauthausen Concentration Camp, near Linz, Austria, bears a symbolic inscription. It says: "For Peace, Freedom and Democracy. Never Again Fascism. Millions of Dead Remind [us]". The memorial is now marked as "Remembrance Stone" on maps.
Since 2011, the 800-square meter property has been empty. Its owner, Gerlinde Pommer, who is unrelated to Hitler, receives rent from the authorities. The building has been in the Pommer family's use for a century.
Plus there have been debates among the residents who propose to make the house a refugee center or a museum.
READ MORE: 'Sharia police' float causes a stir at Austrian carnival, police probe launched
Austria's government set sights on the house of the Nazi dictator's birth long ago. In 2011, Pommer refused to allow renovations to the building, which costs the state €4,800 a month and refused to sell the house to the government.
The news that the government, having run out of options, is planning to seize the property appeared in the media in April.
The Interior Ministry, however, said that Pommer will receive "adequate compensation."