Christian shelter: Refugees of all faiths get sanctuary in German church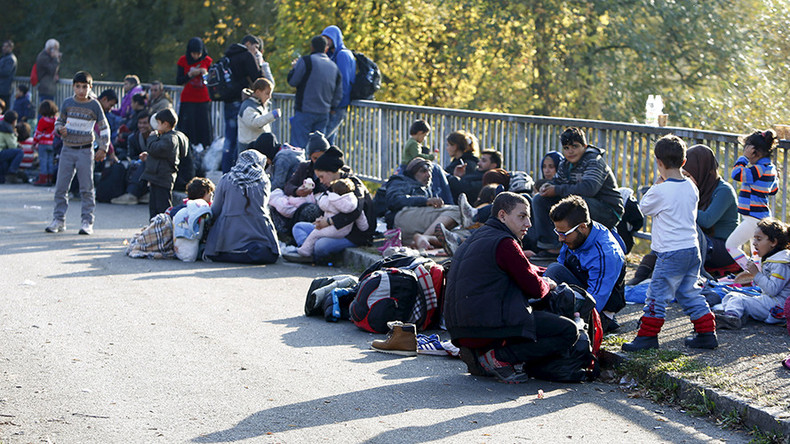 Hundreds of refugees in Germany who escaped Islamic State atrocities and fear deportation have sought sanctuary in a Bavarian church. Though the Church in Germany is not above the law, it's expected that police won't storm the holy place.
At least 400 refugees found safe haven in St. Joseph's Catholic Church in the town of Tutzing, in the southern state of Bavaria, AFP reports.
According to Father Peter Brummer, the St. Joseph's priest, the church accepts both "refugees who have a good chance of succeeding in their asylum applications, and for whom we are the last resort."
"In most of the cases, it is to prevent them from being sent back to Hungary or Bulgaria, where the living conditions for refugees do not meet human rights standards," he said.
He added that the priests don't make any distinction between Christians and non-Christians.
"Christians should not differentiate in the face of need," he told AFP.
READ MORE: Most refugees are young males lacking qualifications - German migration service
Brummer added that "we are not in a non-legal zone, we do not hide what we are doing, and the authorities are free to come to our premises." Plus the church is "providing a service to authorities" as it provides food and lodging for asylum seekers.
AFP spoke to several refugees who are currently residing in the church. Among them was a 21-year-old Peshtiwan Nasser Abdal, a Yazidi who was persecuted in Iraq by Islamic State (IS, formerly ISIS/ISIL) for his faith.
Abdal has been living in an apartment in the church area for about four months. He is trying to make himself useful by sorting donated clothes and toys in the storage which belongs to the church.
"I am doing this every day to keep my spirits up," said Abdal, who has never left the church in these months.
Another asylum seeker, 24-year-old Suud Yazdin Arab, arrived in Tutzing last month.
"It's all about routine here," he told AFP "We try to stay busy by sorting clothes, through German classes, for example. But I hardly meet anyone from outside. It's difficult."
The tradition to offer religion asylum dates back to the Middle Ages, when fugitives who were chased by authorities were considered immune if they found refuge in a church. Today it has no legal effect and is respected by authorities only for the sake of tradition.
Technically, if the police want, they may storm the sanctuary and take the asylum seekers. However, it is unlikely to happen.
"Every institution must respect German law. But we also respect the special place of the Church in the case of religious asylum," said Stephan Frey, spokesman for the Bavarian Interior Ministry.
Bavaria, one of the richest and biggest states in Germany, has turned into a crossing point for the inflow of refugees, fighting their way into Germany from southeastern Europe, in particular Austria.
Earlier this month, Bavarian police said they may hire migrants without German citizenship. The launch of the campaign was triggered by a series of recent murders of migrants committed by a local neo-Nazi group, although the idea of the change has appeared long before those crimes took place, Bavarian Interior Minister Joachim Herrmann said.
READ MORE: Germany translates its constitution into Arabic to help refugees integrate.
Germany has taken in more refugees than any other country in Europe, accepting 1.1 million in 2015.
In May, the German government said it will allocate nearly €94 billion (US$105 billion) for incoming refugees over the next five years. This includes housing, integration, German language courses and social welfare benefits, and dealing with the underlying causes of the refugee influx.