Buddhist online messenger 'to unite all of world's practitioners,' says creator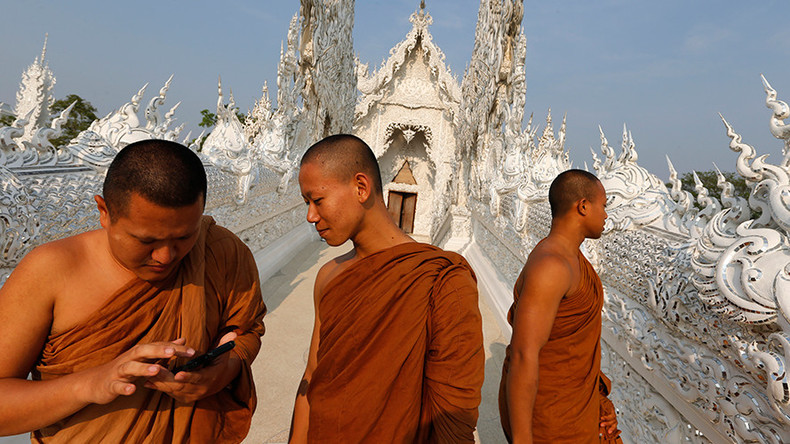 In a world of online messenger services, what we were truly missing was one for Buddhists, according to the president of the World Chess Federation (FIDE), Kirsan Ilyumzhinov. The multimillionaire politician has now set about creating one.
The new platform will be akin to any other, he told Life News, and will involve chatting, sharing files and stickers, and participating in group and video calls.
"We're launching the Buddhist messenger in two-three weeks' time, and have already consulted with His Holiness the Dalai Lama and other Buddhists. The messenger is intended for Buddhists and those interested in the religion and history of Tibet and the life of His Holiness the Dalai Lama," he said.
The service will be named Kirsan.im, after its creator.
Among the usual stuff found on messenger services, Kirsan.im will feature various games, apps and puzzles, as well as a Buddhist calendar and other themed add-ons, chief programmer on the project Nikita Goldsmit said.
Ilyumzhinov, the former president of the Republic of Kalmykia, is very serious about the new service's mission, which is to unite all of the world's 500 million practitioners. Investors have pledged $1 million, but the team behind the messenger say it's likely more funds will be required in the near future. Russia's internet ombudsman, Vitaly Marchin, says that quality marketing is often what decides success.
The president's internet affairs adviser, German Klimchenko, seconded that, adding that in the case of Kirsan.im, it's still not apparent what the additional funding would be for, despite the large figures.
App Store and Google Play have already signed on as the app's distributors.