Buddha-bot: Chinese temple enlists mini monk robot to boost teachings (VIDEO)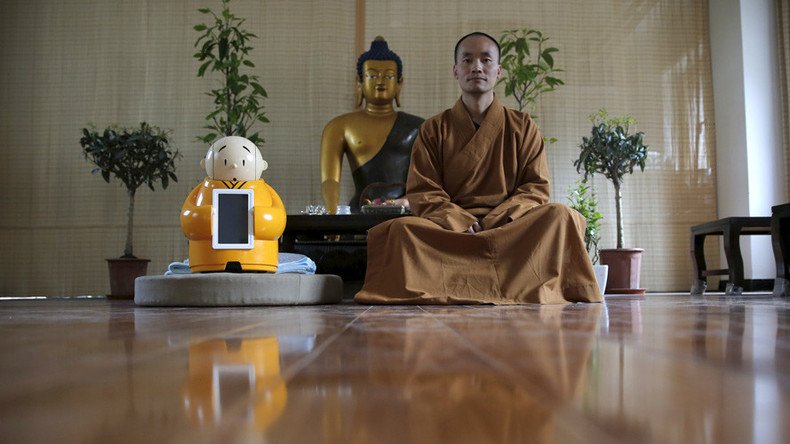 A Buddhist temple in China is embracing new technology in the form of a tiny monk robot to help spread its teachings across the land.
Longquan temple on the outskirts of Beijing has developed Xian'er, the monk robot, to promote the "wisdom" of Buddhism in a modern way.
At 2ft (60cm) tall, the zen 'buddha-bot' has quite a traditional look complete, with shaven head and yellow robe - but with the very modern addition of a touchscreen on his chest.
Xian'er chants Buddhist mantras, responds to voice command, and chats about his way of life.
Via his screen, the robot can answer 20 basic questions about Buddhism and daily life, and can perform seven different movements on his wheels, according to Reuters.
The bot's creator, Master Xianfan, said the spiritual humanoid represents the blending of science and Buddhism, which are "not opposing nor contradicting, and can be combined and mutually compatible".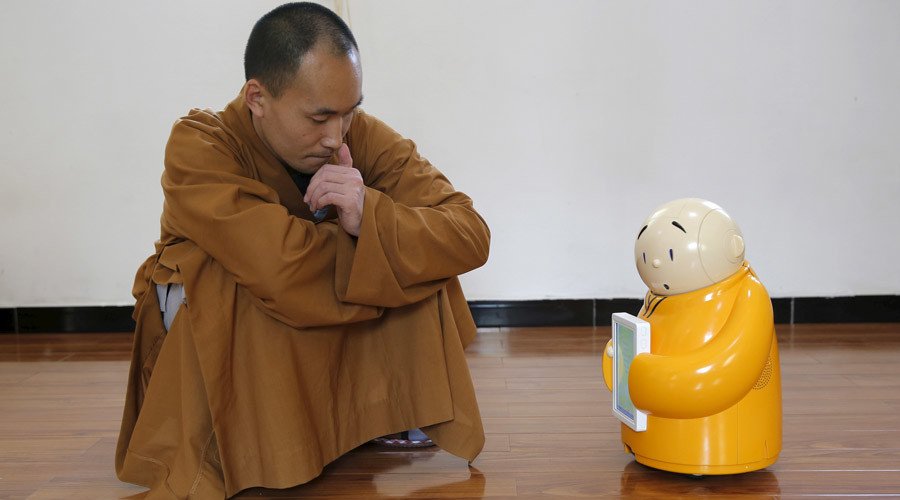 Xian'er is based on a popular character from the temple's own cartoon series called, Trouble, You Seek for Yourself. Xianfan developed the series to highlight and develop Buddhism's connection with contemporary culture through new media, according to CNTV.
The Xian'er robot was developed with support from a tech company and AI experts from Chinese universities, and the temple is currently developing a new model with a wider range of functions.
You can share this story on social media: