Bavarian police ready to hire migrants, German citizenship not required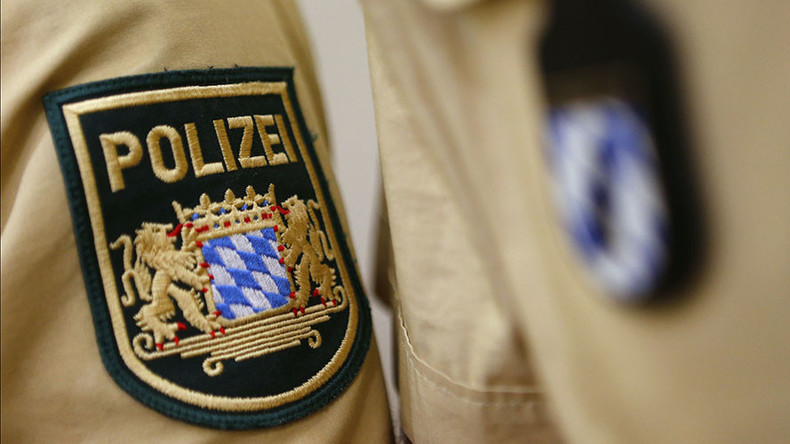 A campaign to employ police officers of foreign origins regardless of whether they have a German passport or not has been launched in the state of Bavaria. The move is aimed at helping solve crimes involving migrants.
The news was announced by Bavarian Interior Minister Joachim Herrmann, who discussed the start of the campaign on Monday in Nuremberg, local media reported.
"Our experience has shown that employees with foreign roots are more successful at finding a better approach to migrants," the minister said, according to Bayerische Rundfunk.
They develop a "direct line" to people with foreign backgrounds since they speak the same language and know how they think, Herrmann said, according to local news outlet Merkur.
"I'm optimistic that in this way we can improve our ability to solve crimes and reduce conflict."
The launch of the campaign was triggered by a series of recent murders of migrants committed by a local neo-Nazi group, although the idea of the change was floated long before those crimes took place, the minister stressed.
"We have come to realize that it would be no bad thing if we had more foreign colleagues. But it is something we have been planning for a long time."
The police reportedly will not prioritize migrants who already have a German passport over those who do not, with the Bavarian police hiring foreigners since 1993.
There are no statistics on the number of naturalized German citizens who have found a job with the Bavarian police having initially come from other countries, but as many as 159 officers without German passports have been employed over the last 23 years. This group is most substantially represented by Turks (57), followed by Italians (17) and Croats (16).
Though the passport issue is not that important, a Bavarian policeman-to-be will still have to pass tough entrance tests, Herrmann warned, saying admission rules won't be changed for foreign applicants.
The Bavarian police are encouraging migrants to enroll, as the local authorities are finding themselves in a fierce opposition to Angela Merkel's open-door policy towards asylum seekers.
Back in January the state's Minister President and the leader of the Christian Social Union (CSU) Horst Seehofer even threatened to sue the Chancellor unless she acted to introduce "effective border controls" and an annual limit of 200,000 refugees.
Bavaria, one of the richest and biggest states in Germany, has turned into a crossing point for the heavy inflow of refugees, fighting their way into Germany from southeastern Europe, in particular Austria.
Germany has taken in more refugees than any other country in Europe, accepting 1.1 million in 2015.
You can share this story on social media: