Clashes in Barcelona after police evict squatters from bank occupied since 2011 (VIDEO)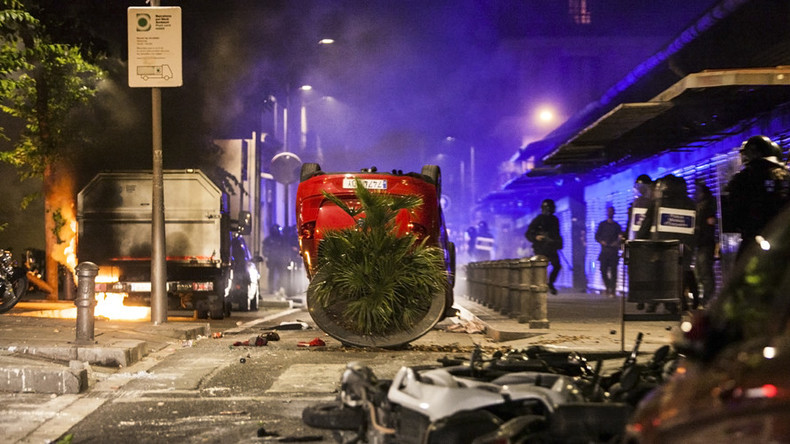 One person has been arrested and 15 people were injured during a protest against the eviction of squatters from a derelict bank in Barcelona. The demonstrators set garbage containers on fire and launched a volley of projectiles at the police.
The disturbances took place in the neighborhood of Gracia after a demonstration to support squatters who had been living in an abandoned bank, which they had occupied since 2011. Around 500 people took part in the rally on Monday evening.
Fourteen of the 15 people who received injuries were police officers, while only one protester was hurt. One young man was arrested, who was identified after the disturbances finished, and was found to have inflammable material in his backpack.
Police were guarding the former bank on Tuesday to make sure that any new protests did not occur, while demonstrators, according to the Europa Press news agency, looted local shops. The windows of banks in the area were also smashed.
Law enforcement officials said a motorbike and a municipal cleaning vehicle had been torched by a group of masked men, while groups of protesters tried to erect barricades and looked for confrontations with the police and threw projectiles at law enforcement officers.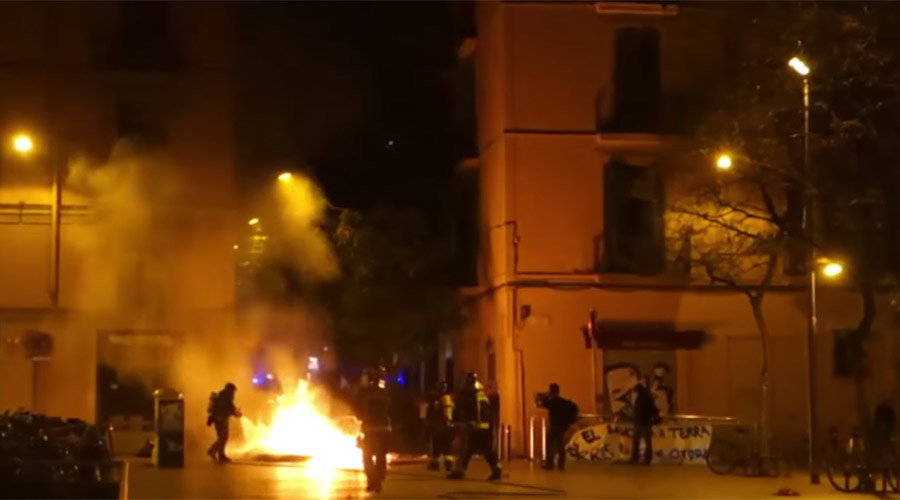 The eviction of the bank started in the early morning on Monday in accordance with a court order. It continued into the evening as local police finally managed to access a vault and evict two activists who had chained themselves to a drum, which was filled with cement.
The eviction had been expected to take place for months after a judge ruled in favor of the owners of the building in November that the squatters could be expelled.
These were the biggest disturbances to affect the streets of Barcelona since 20,000 demonstrators protested against the eviction of squatters from the unofficial Can Vies civic center in the Sants area of the city in June, 2014.