Merkel adamant Turkey has to meet all conditions of visa-free travel deal with EU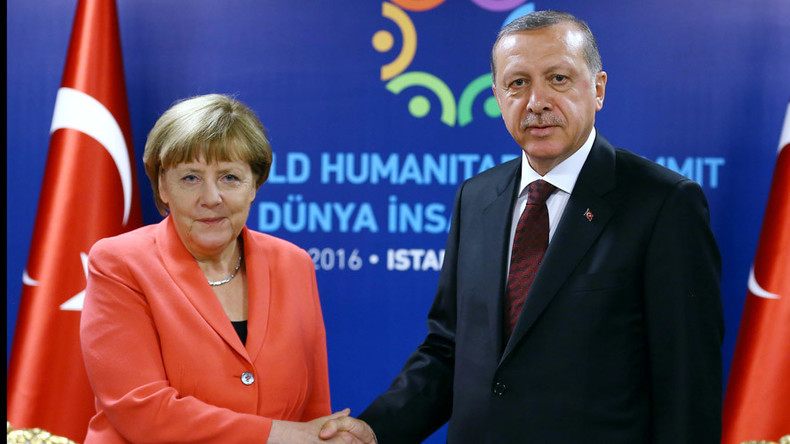 German Chancellor Angela Merkel said Ankara needs to fulfill all of the key conditions set by Brussels for its citizens to enjoy visa freedom in the EU. She voiced "deep concern" over the Turkish parliament's decision to strip some lawmakers of immunity.
"I've made this clear in the conversation today that I also think we need an independent judicial system, we need independent media and we need a strong parliament," Merkel said after having held talks with Turkish President Recep Tayyip Erdogan in Istanbul on Monday.
Read more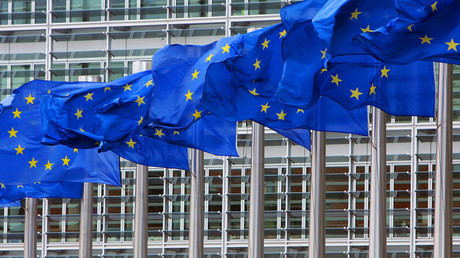 "And of course, the decision to withdraw immunity from every fourth lawmaker in the Turkish parliament is something that causes deep concern," the German Chancellor said, according to Reuters.
Human rights groups have repeatedly accused Turkey of specifically using its anti-terrorism laws to silence critics of the Turkish president. With the immunity lifted, there are now concerns the legislation may be used to target pro-Kurdish MPs of the HDP party. Meanwhile Ankara insists its anti-terror laws target the Kurdistan Workers' Party (PKK) militant group and Islamic State (IS, formerly ISIS/ISIL).
HDP deputy chairman Alp Altınors said the lifting of immunity for MPs was "a coup staged against the parliament itself," planned and organized to transform the parliament into a "tool of the [government]."
Erdogan's economy adviser Yigit Bulut reportedly told state-run TRT television on Monday that the government could suspend all agreements with the European Union if the 28-nation bloc continues to apply "double standards" toward his country.
Ankara could make "very radical decisions," including shelving a Customs Union agreement with the EU, if the bloc fails to "meet promises made to Turkish citizens," Bulut reportedly warned.
Read more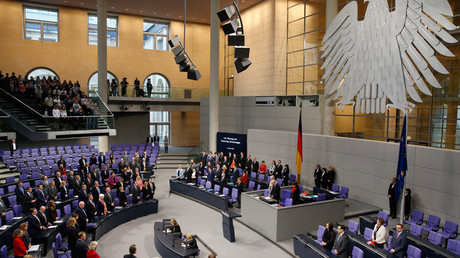 The EU had a list of 72 requirements that Turkey needs to abide by to get visa-free travel for its citizens. The changing of anti-terror legislation is one of the key five remaining steps that Turkey needs to take, along with the protection of personal data.
Despite Merkel appearing to try to put her foot down on the issue, a German MP from the Left Party, Sevim Dagdelen, told RT that the Chancellor was allowing herself and her country to become hostages to Erdogan.
Apologizing for an anti-Erdogan poem recited by a German satirist on TV was an example of how Merkel "made herself and the Federal Republic of Germany susceptible to blackmail, because she wants to use Erdogan as a doorman against the refugees for Europe," Dagdelen said.
"That's why Erdogan is always in the position to threaten Europe that he could release those refugees toward Europe if they don't do what he wants – which he already did several times. And that's why I think that Merkel didn't only make herself susceptible to blackmail – she made us all [become hostages] to a Turkish despot named Erdogan."