Bomb threat note found aboard Turkish Airlines plane at Istanbul airport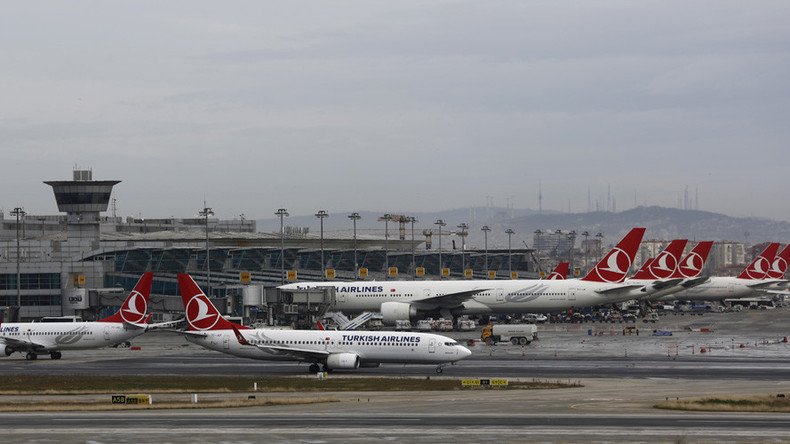 A Turkish Airlines plane was searched at Istanbul's Ataturk Airport after a note containing a bomb attack threat was found on board, local media reported.
The plane was scheduled to fly from Turkey's largest city, Istanbul, to the city of Kayseri in the center of the country.
BREAKING
Turkish airlines flight from Istanbul-Kayseri evacuated after bomb threat found on board.

— Aylina Kılıç (@AylinaKilic) May 23, 2016
There were 134 people on board, including the crew, according to Reuters. All of them have reportedly been evacuated from the aircraft.
The plane was about to take off when the note was discovered, after which the aircraft was diverted to an airport parking area, CNN Turk reported.
Ambulance and police teams, as well as bomb experts, were called to the scene.
No explosives were eventually found on board, reports stated.
A number of explosions have hit Turkish cities in recent months, including major urban areas, with authorities blaming the attacks on Kurdish militants. A car packed with explosives detonated near military barracks in Istanbul earlier in May. In March, 37 people were killed in a bombing near public bus stops in the Turkish capital, Ankara.
You can share this story on social media: