5 wounded in massive migrants' brawl near German refugee center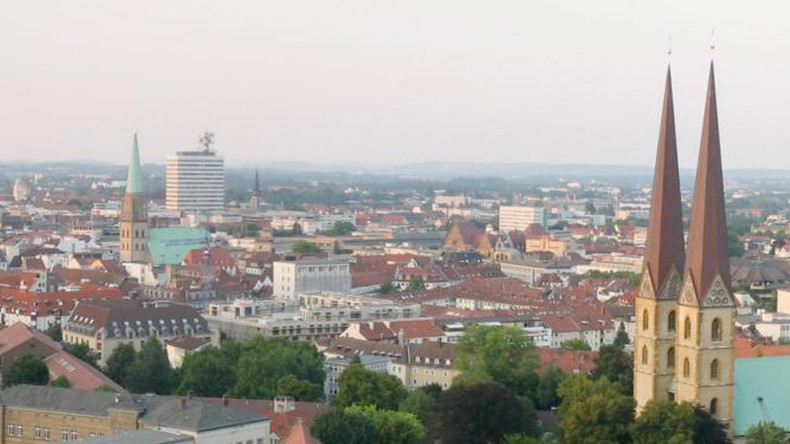 A massive brawl between Iraqi Yazidis and Chechens has happened near a refugee center in northwestern Germany in Bielefeld, with five people seriously injured in the fight.
Read more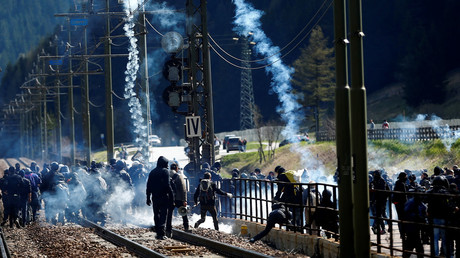 Two groups of about 15 people have clashed near the facility, some armed with sticks and knives, local media outlet Frankfurter Allgemeine reported.
The victims suffered head injuries, fractures and lacerations.
The fight happened just 500 meters from the refugee center where both groups live, German police have said.
Two Chechens, men aged 24 and 42, were detained by security forces, but later released.
And it didn't end there: at night, some 100 Yazidis entered violently into the facility, and sought confrontation with the Chechens again.
However, a second brawl was prevented by German security forces, who set up a roadblock and convinced the Yazidi families to calm down, using interpreters.
The two groups will now be separated, the local authorities ordered: Yazidi and Chechen families were set to be relocated on Sunday, to different cities in the East Westphalia region.
The fight comes amid tensions running high over the ongoing refugee influx all over Europe, causing ambivalent attitudes in society.
On the one hand, the latest poll by the German national immigration service showed that 75 percent of refugees who arrived in Germany in 2015 are male, two-thirds of them younger than 33 years old, with little work experience and no qualifications.
Another survey carried out by international polling and market research company Ifop for the Russian Sputnik news agency, demonstrated at the end of April that some 65 percent of French think that refugees are the major cause of increasing crime rates.
On the other hand, a recent report said that the migrants who arrived to Europe last year will have such a positive influence on the economy that they are set to make the continent almost twice the funds spent on accommodating them, in five years.