Massive inferno kills 18 girls in Thai school for poor children, 2 still missing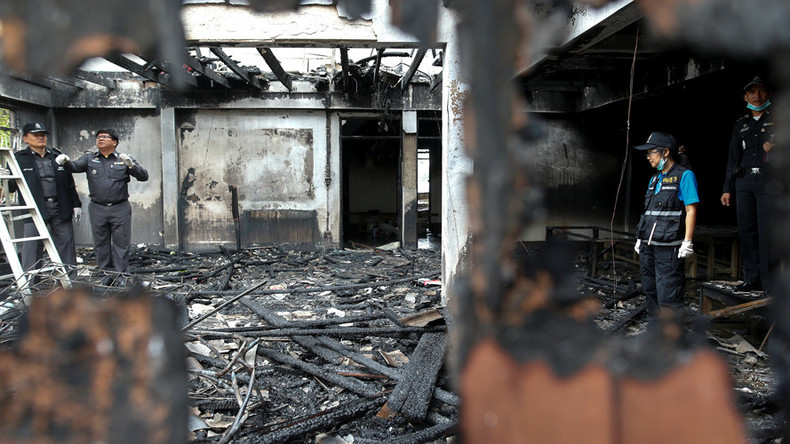 At least 18 girls aged from 5 to 12 were killed overnight in Thailand's northern province of Chiang Rai when a powerful blaze swept through a Christian school for girls from poor families. Some of those who survived had to tie cloth together to climb out of the window.
Suchada, a 11-year-old girl, identified only by her first name, told reporters that she had got up to go to the bathroom at night when she noticed the fire downstairs. The girl ran to warn her friends staying in various rooms, with each room housing seven or eight girls. Most of the victims closed the door on Suchada and had shut themselves in their rooms, thinking it was a hoax.
"We remembered some lessons from Girl Scouts to tie cloth together to make a long rope and we climbed out of the window," the fifth-grade student said. "The teacher helped us. While the teacher was climbing down, the rope tore and she hurt her leg and waist."
Many of the children were asleep as the fire engulfed the two-story building in Wiang Pa Pao district, about 800 kilometers (500 miles) north of Bangkok... It's not clear yet what caused the fire at the boarding house of the Pithakkiart Witthaya School. A police official, who spoke to AP on condition of anonymity, said that five other girls were injured, two of them in serious condition. He said that two of the bodies were burned to the point where they were unidentifiable. Two girls are still missing.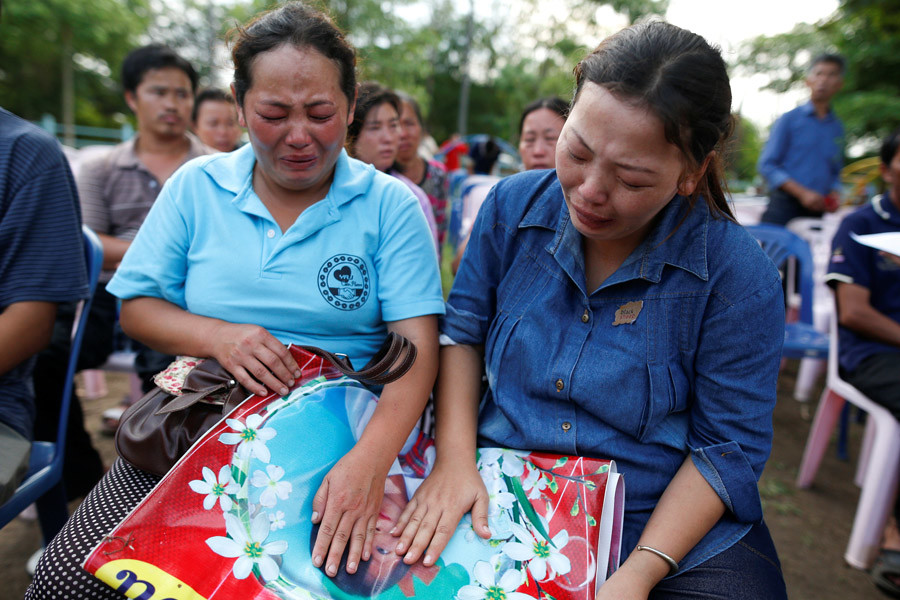 "It's very chaotic here," the school's manager, Rewat Wassana, told CNN. "We are in the process of identifying bodies. None of the parents can claim children's bodies yet," he said.
READ MORE: At least 8 killed by 'accidentally' released fire retardant chemicals in Thai bank
The inferno is believed to have started around 11:00 p.m. local time Sunday, Thailand's daily The Nation reported, adding that after the blaze broke out, officials could only evacuate a few of the girls while the rest were trapped inside.
"Most of the losses were because the children were asleep," district police chief Colonel Prayad Singsin told Reuters. "Those that got out were awake."