At least 8 killed by 'accidentally' released fire retardant chemicals in Thai bank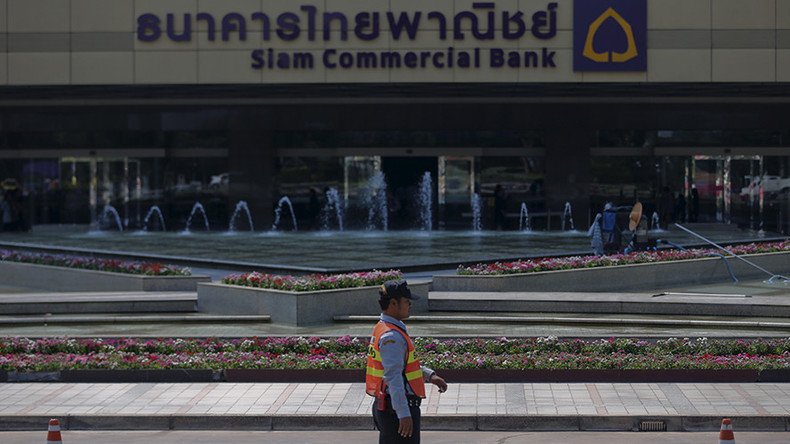 A fire prevention system 'accidentally' activated in Thailand's Siam Commercial Bank (SCB), exhausting all the oxygen in the area and causing the deaths by asphyxiation of at least eight people. The bank says contractors may be responsible.
The contractors, who were hired to "make improvements" to the building's fire security system, apparently inadvertently activated the release of a "chemical agent used as a fire extinguisher, pyrogen gas" resulting in exhaustion of all the oxygen in the area, the bank said in a statement.
The chemical was reportedly released as a result of "negligence of the contractor hired to improve fire protection of the building."
Emergency services which responded to the incident late on Sunday recovered three dead and three unconscious victims from the ground floor, the Bangkok Post writes. It was only later that firemen gained access to the basement and the first floor, initially blocked by security doors.
"Initial reports say eight people are dead, another seven wounded were taken to the hospital," reads the bank's statement. "The Bank would like to express our deep regret for those affected, especially those injured and those who lost their lives during this unfortunate incident. The Bank will provide initial assistance as deemed appropriate."
Police are investigating the case, while the bank's CEO is expected to hold a press conference addressing the incident on Monday, media say.
Last February the SCB headquarters in Bangkok caught fire, leaving one dead and five more injured. According to local media, chemicals sprayed in the building by a pest-control company might have caused the fire.
You can share this story on social media: