Firefighter in flames jumps out of window in Chinese apartment inferno (VIDEO)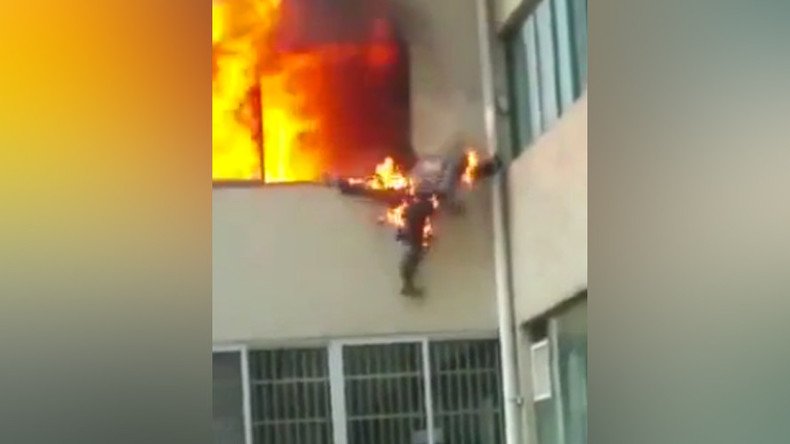 A video posted on YouTube has captured the moments a Chinese firefighter engulfed in flames jumps out of a window to escape from an out-of-control apartment fire in China's Hubei province.
Apparently, the temperature inside the inferno was so high that his special suit failed to withstand the heat. The clip shows the firefighter falling from the window witnessed by a panic-gripped crowd below.
The fireman suffered serious burns in his dramatic last-minute escape from the Jingzhou Jianli residential building.
READ MORE: Chinese firemen spray wrong plane with foam, cause 10hr delay
It is not clear what sparked the fire and whether anyone died in the blaze. The incident occurred on December 17.
You can share this story on social media: