Extreme IKEA: Sweden's plan to flat-pack town and move it down the road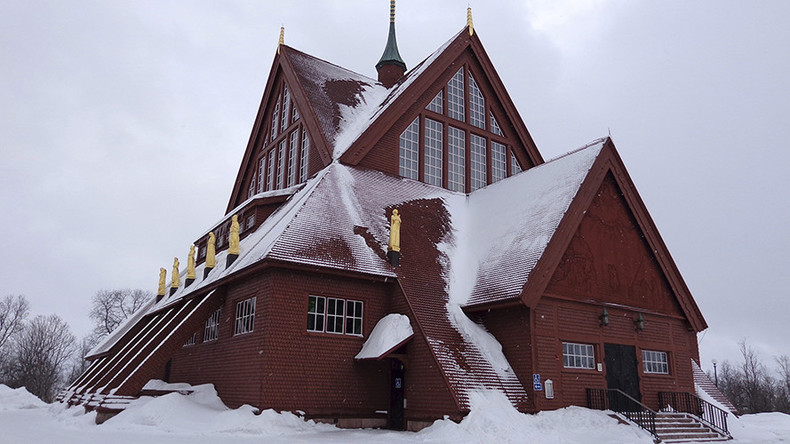 Taking flat packing to another level, a Swedish city is to be moved three kilometers east of its current location to allow for the expansion and impact of mining in the area.
The city of Kiruna will largely be demolished in the process, but some key buildings are to be packed up and reassembled in their new location.
The drastic relocation efforts are being forced on the town due to significant underground damage from ongoing iron ore mining in the area – the industry that prompted the town's founding in the first place.
Kiruna's 18,000 residents will be moved in phases between 2019 and 2021 before mining drastically deforms the ground underneath their feet and sinks their city. Much of the town is expected to cave in to the mines below by 2050, Science Alert reports.
Despite being Sweden's northernmost city and experiencing two months of total darkness in winter, the 18,000 residents of Kiruna are quite fond of the place and don't want to break up the community. So, instead of simply relocating everyone to other towns or areas of Sweden, the state-owned mining company LKAB is instead moving the entire city.
Residents are being offered the choice of a new home in the new location or the price of their home plus 25 percent, with tenants being offered rent subsidies. Residential homes in the current area will then be demolished when the move is complete.
LKAB have allocated €900 million to assist in the move.
Kiruna's church is amongst one of the historically significant buildings that will be picked up and physically moved to the new city. The wooden church was voted the most beautiful public building in Sweden in 2001, an accolade the city does not want to lose.
Kiruna is host to the world's second biggest underground iron ore mine, providing around 90 percent of the iron ore market in the EU and boasting the highest purity found in the world.
Opposition to the move has been mainly concerned around house prices, with some residents fearing newly built homes will cost more. "In bigger cities, there are alternatives if you can't afford the higher rents, but here there is no choice. You would have to move away from the city altogether," members of the local Green Party told The Guardian.
Other residents were more enthusiastic about the relocation plans, telling The Guardian they were some of the lucky ones who didn't have to move: "For 15 years, we have been trying to move to the city center – but now the center is coming to us!"
Unlike Kiruna, which is being relocated as a unit, residents of the town of Malberget some 120 km to the south are being relocated to other Swedish towns due to ground subsidence from mining.
LKAB says that by 2019, 1,740 households in Malmberget "will have been compensated and relocated to new housing."
You can share this story on social media: