Raging inferno: Watch Mount Etna set Italian sky on fire (PHOTOS, VIDEO)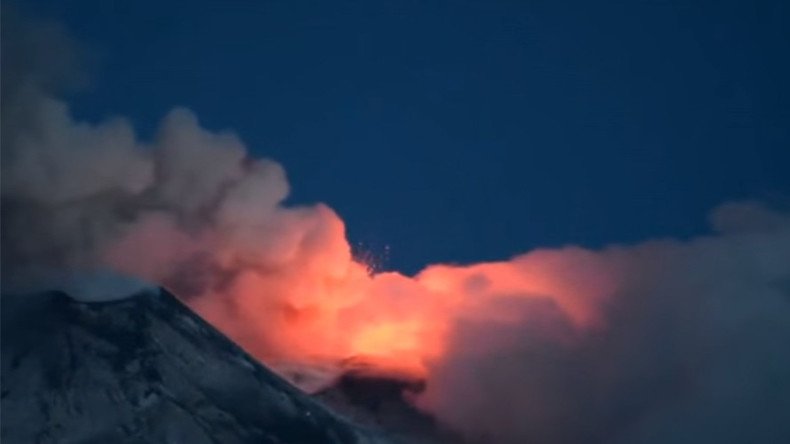 Plumes of thick smoke and ash and flowing lava – Europe's tallest active volcano Mount Etna in Italy is raging again, as can be seen in breathtaking photos and videos on social media.
The eruption of the 3,329 meter-high volcano which is located the Province of Catania in southern Italy, started Tuesday.
"On May 17th we witnessed an increase in the amplitude of volcanic tremors and recorded intense degassing accompanied by occasional, weak emissions from the north-eastern crater," a statement from the Catania branch of Italy's National Vulcanology and Geophysics Institute said.
Etna is almost constantly in a state of activity. Since its first recorded eruption in 475 BC, the volcano gained legendary status throughout the ages, with classical Greek stories portraying it as inhabited by gods of fire, Cyclops and dragons.
At least 1,500 people were killed in 1669 when the town of Nicoli was decimated by an earthquake originating beneath Mount Etna.
In 1928, the village of Mascali was destroyed in just two days when a fissure opened up near the foot of the mountain. Only the involvement of the US Marines allowed the town of Zafferana to be saved from the lava flow in 1992.
You can share this story on social media: