'Godspot': German Christians to provide free wi-fi in every Protestant church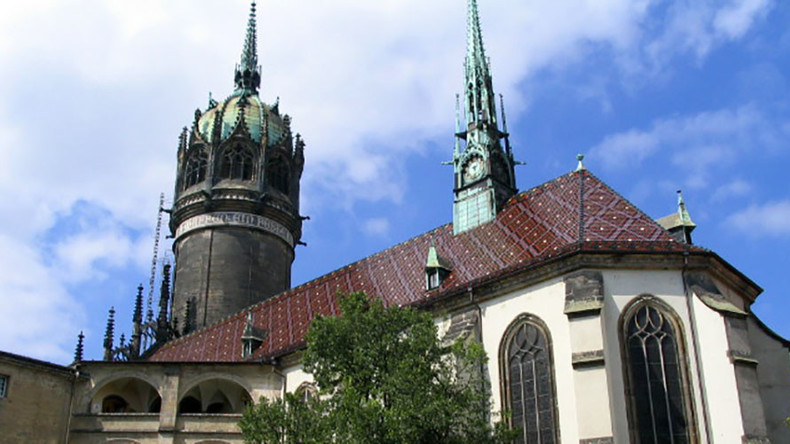 In what will probably seem like manna from heaven to Wi-Fi starved Germans and tourists, free internet will soon be installed at Protestant churches around Berlin, in a move that will coincide with the 500th anniversary of Martin Luther's Reformation.
The Protestant Church of Berlin, Brandenburg and Silesian Oberlausitz will soon be offering free internet hotspots, or "Godspots," to anyone near their churches in Berlin and the surrounding area in order to expand people's access to information on the fly.

"People are no less spiritual than before. But the places of communication have shifted – a lot takes place in digital social networks and communities. With Godspot we want to build a Protestant Church that's a safe and familiar abode in the digital world," Fabian Kraetschmer, the church's regional IT administrator, told Deutsche Welle in explaining the reason for the initiative.

A password will not be required to access the network, but the first screen encountered by users will be the homepage of the church where the router is located. Once past the landing page, users will be free to surf wherever they want, or just check their email.

"Those who connect to 'Godspot' will be initially redirected to a page with information about the building, the parish and theological content, from where they can access the Internet without registration," reported Daily News Spot.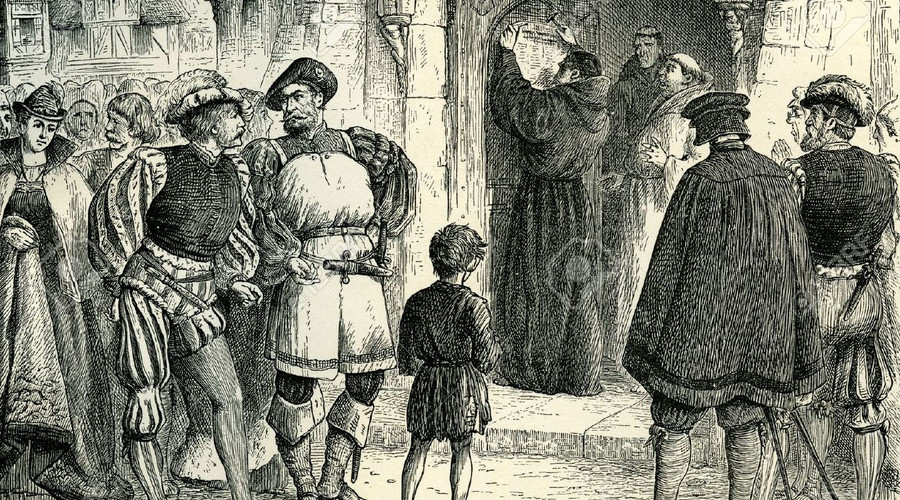 Despite the short religious detour, many Germans will be glad to have access to any free Wi-Fi at all.

Unlike fellow EU states like Estonia, Lithuania and Croatia, which all have free public Wi-Fi in most urban areas, Germany has only two Wi-Fi spots for every 10,000 people, putting it among the least net-friendly states in the EU.

While some of the reasons are technical, the biggest factor is Störerhaftung – a legal concept that holds providers accountable for any content illegally downloaded by users of its Wi-Fi network. Thus, if a café patron decides to download the latest Hollywood film via torrent, its owner will face the consequences.
This has resulted in reluctance from commercial establishments to provide the service, while people lucky enough to find free Wi-Fi face complex registration systems, defeating the very point of easy, on-the-move internet access.

Although the law is finally set to be scrapped in the fall, Germany's Protestant Church is not waiting, choosing to let their lawyers deal with any legal problems that might arise.

The project will begin with 220 churches, and looks to install 3,000 Godspots by March of 2017. If all goes well, the initiative could be expanded to Protestant churches throughout Germany, and Catholic churches might pick up on the idea as well.

Though it may be coincidental, the church's drive to connect people comes just ahead of the 500th anniversary of the Protestant Reformation initiated by Martin Luther, whose message would not have spread nearly as fast if his pamphlets and translations had not been quickly reprinted and distributed all across Europe.
Kraetschmer believes that, just as Martin Luther harnessed the newest innovation in communications of his time, the printing press, to revolutionize the church, today's spiritual leaders could look to the internet to help the church evolve and adapt to the modern age.

And they could use a little help.
The Evangelical Church in Germany, a federation of 20 Protestant denominations, has 23 million believers among its flock, but only one million attend regularly.

However, Kraetschmer insists that the initiative to provide free, widespread Wi-Fi will not be used as a recruitment tool.

"Not everything a church does is for personal gain. It sees itself as a type of organization that does good as a matter of principle and tries to reach people with its joyful message," said the IT specialist.

"Churches have always been places that people could ignore or that people could enter to cool off from the heat, enjoy the art, rest themselves. They have always been perceived in different ways. And that's how it's going to be with Godspot," he added
READ MORE: Encrypted network? Moscow cemeteries to get free Wi-Fi
You can share this story on social media: