Israel 'infected by seeds of fascism' - ex-PM after Netanyahu's rightward shift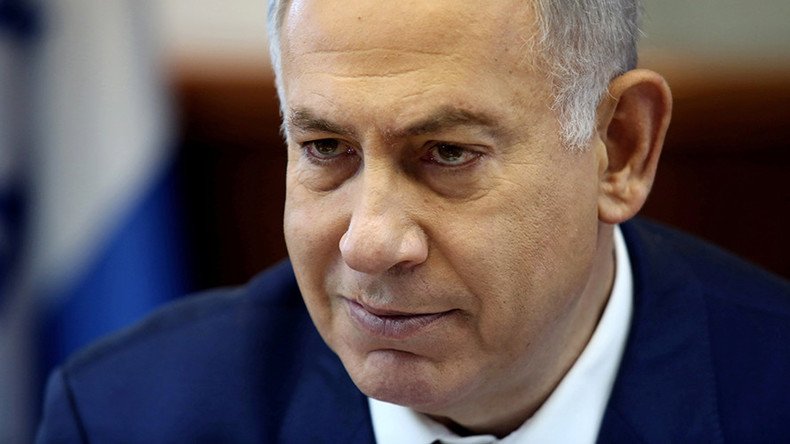 Israel is drifting toward fascism under Prime Minister Benjamin Netanyahu, said former Isareli PM Ehud Barak. He added that the current government "needs to be brought down."
Barak, who led the country for over a decade in the 1990s and later served as defense minister under Ehud Olmert and Benjamin Netanyahu, was commenting on the latest government reshuffle made this week by his former boss.
Netanyahu decided to replace Defense Minister Moshe Ya'alon with Avigdor Lieberman, the controversial chair of the far-right Yisrael Beiteinu party, instead of forming a coalition with the center-left Zionist Union. Ya'alon resigned Friday both from the government and from the parliament, citing "a lack of faith" in Netanyahu even as the PM reportedly tried to compensate him by offering the job of the foreign minister.
Barak described the removal of Ya'alon as a "purge" in an interview with Channel 10 on Friday night and said it "should be a red light for all of us regarding what's going on in the government."
He said Israel saw a chain of events lately indicating that its government is "infected by seeds of fascism." It started with the controversial killing by an Israeli soldier of a helpless wounded Palestinian attacker, Barak said. Netanyahu was among the many Israeli officials who defended the soldier's actions.
Other examples Barak cited included a proposal to lift immunity from MPs accused of supporting terrorism and a bill that would impose Israeli law on Israelis living in the occupied West Bank.
"What has happened is a hostile takeover of the Israeli government by dangerous elements. And it's just the beginning," Barak said.
"This government needs to be brought down before it brings all of us down," the former Israeli PM said, adding that foreign officials he speaks to are no longer supportive of the Jewish state. "There are no serious leaders left in the world who believe the Israeli government."
Responding to the criticism, Liberman's office said that "the legacy left behind by Ehud Barak at the end of his term both as Prime Minister and Defense Minister [was] that of burning ruins, failed operations and a trail of questionable security transactions."
You can share this story on social media: