Blood-chilling VIDEO: IDF soldier seen shooting injured 'Palestinian attacker'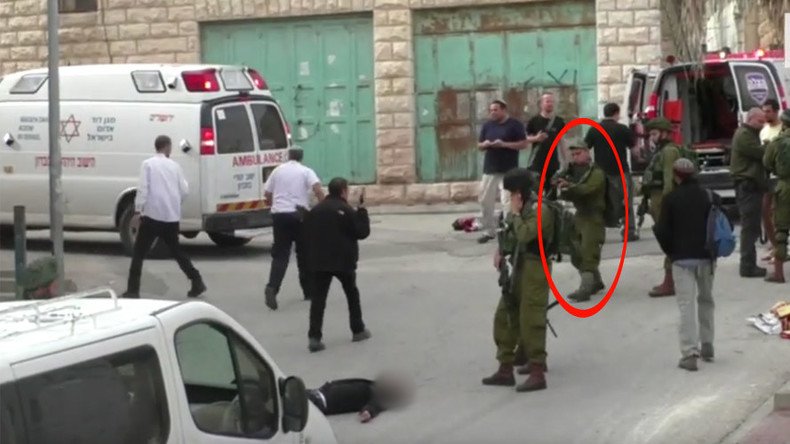 Shocking footage has emerged online apparently showing an Israeli soldier executing a wounded Palestinian lying on the ground. The victim had reportedly been injured in retaliation for a stabbing attack before being cold-bloodedly shot in the head.
The video has been uploaded to B'Tselem human rights center's YouTube account. It shows a crowd of IDF members – all armed – helping to evacuate their fellow soldier into an ambulance somewhere in Hebron. The description to the video says the evacuee was stabbed by a Palestinian man who was allegedly injured by the Israelis in retaliation.
You can watch the full video here. (WARNING: VIDEO CONTAINS GRAPHIC CONTENT)
While the Israel Defense Forces (IDF) soldier is given medical treatment and proper care, and seems to be conscious, the Palestinian is lying on the ground immobilized. Both the Israeli servicemen and the medical staff can be seen ignoring the man until the ambulance leaves.
Seconds later, an IDF soldier reloads his weapon, approaches the Palestinian and fires a headshot at his victim. No one tries to prevent the soldier from killing the man, and the shot causes no reaction from bystanders. Armed Israelis are seen walking around as if nothing has happened.
The Palestinian could be seen moving his head at the beginning of the video, clearly indicating he was still alive before he was shot.
You can share this story on social media: