Wanted! Chechen leader Ramzan Kadyrov is looking for… his cat on Instagram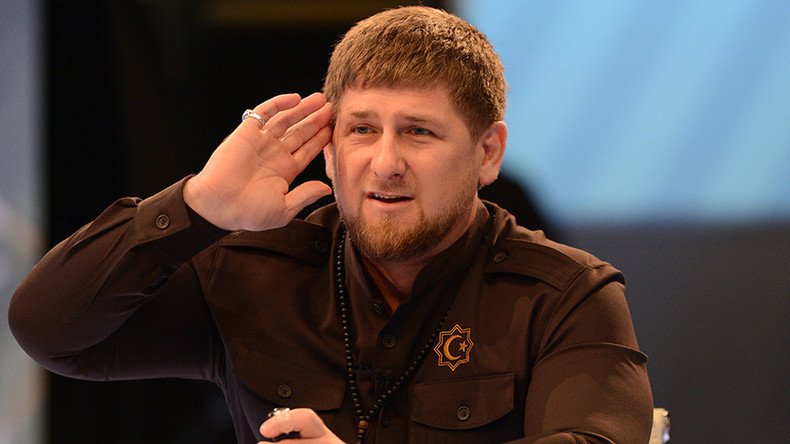 In unexpected cuddles, Chechen leader Ramzan Kadyrov has asked his Instagram followers for help in finding his kitty that went missing some 10 days earlier. True to form, the cat is said to resemble a tiger cub.
The pet looks like a miniature tiger, Kadyrov said.
"We have completely lost our cat. <…> Visitors have always said that he looks very much like a tiger cub. Ten days ago, he disappeared. We all thought that he would reappear, since he is very attached to the children and loves to play with them and go out with them in the yard," the Chechen leader posted on Instagram and the most popular Russian social network VKontakte (In Contact).
The other day the cat didn't come home, he added, asking his followers to share any information they have on the feline's whereabouts.
"…Now we have begun to worry. Perhaps he is with someone nearby. That person may not know how to find the owners. I am sure that no one needs someone else's cat. Therefore, we would be grateful for any information. Thanks in advance."
The post in Instagram got 28,000 likes and scores of comments, but apparently no one has seen the cat.
Many tried to console the longtime leader, saying that it's mating season for cats. Others shared stories how their pets had disappeared, but eventually came home safely.
The cat is a 'toyger', a domesticated US breed that resembles a 'toy tiger'. The breed was first accepted by The International Cat Association (TICA) in 1993 and is known for its bright coloring, circular head markings and gentle temperament, according to the TICA website.
Toygers first appeared in Russia in 2008, and a toyger kitten can cost up to 100,000 rubles ($1,550), TASS reported.
The news about the missing cat come just a day after Kadyrov inaugurated a shelter for hundreds homeless animals in Grozny, the capital of the Russian Chechen Republic, and took home a blind cat named David and a dog with a broken leg, Marta.
You can share this story on social media: