No stone unglued: Hong Kong secures bricks as safety measure ahead of Chinese official visit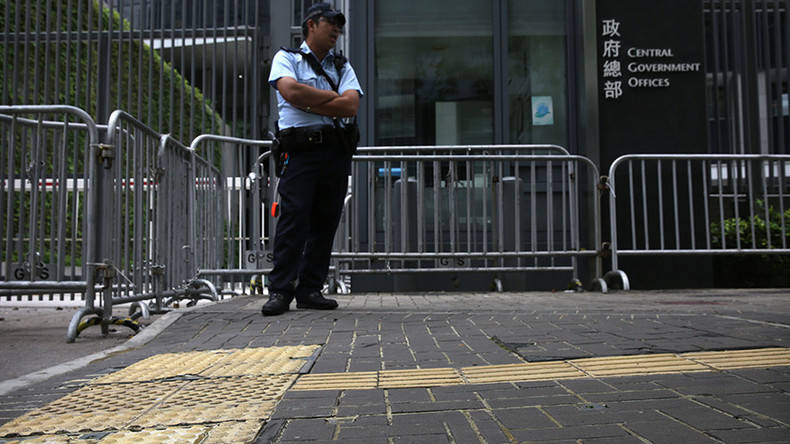 The Hong Kong authorities are taking no chances to make sure there are no disturbances ahead of a high-level Chinese visit. They have taken to gluing down bricks and paving stones due to fears that protesters may use them as weapons against police.
The chairman of China's legislature, Zhang Dejiang, is set to speak at an economic conference on Wednesday. He is the first Chinese state leader to visit Hong Kong since 2012.
To make sure that the trip goes smoothly, part of the security measures introduced by the Hong Kong authorities include gluing down bricks and paving stones.
Read more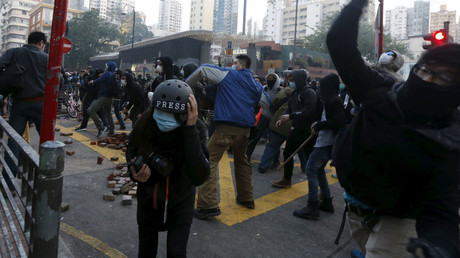 The Hong Kong highway's department said they could be "subject to vandalism," AFP reports and there certainly is a precedent.
In February, riot police clashed with illegal street vendors in the working class Mong Kok area of Hong Kong. According to law enforcement reports, the crowd threw pavement bricks at the security forces.
To make sure there is no repeat, the authorities have been pouring glue into the cracks between the bricks around the harbor-front convention center where Zhang will speak.
The security lockdown will also see barricades and fencing cordoning off main roads and flyovers, which will make it difficult for the demonstrators to get anywhere near the legislature chief during his visit.
"Keeping protesters away is... ridiculous. It makes you feel like you are in North Korea," Sham Tsz-kit of Civil Human Rights Front told AFP. The organization is also responsible for coordinating Hong Kong's main July 1 rally, where the general public has the opportunity to air their grievances against the government.
"Zhang Dejiang is coming here to understand the situation in Hong Kong, but now his eyesight will be completely blocked," he added.
Meanwhile, police could be seen camping on top of a peak overlooking Hong Kong ahead of Zhang's visit to make sure there was no repeat of an incident two years ago when a pro-democracy banner was hung from Lion Rock.
"There was a huge banner hung from the rock in 2014," a police source said, according to the South China Morning Post. "We have to take precautions before Zhang's arrival."
Hong Kong was rocked by major protests in the autumn of 2014 as demonstrations launched by students drew over 100,000 people on to the streets seeking greater electoral reforms to be granted by mainland China. They also wanted the chief executive of Hong Kong to resign.
Hong Kong has enjoyed semi-autonomy from China after being handed back to Beijing from the UK in 1997.