Hong Kong police clash with illegal street vendors (VIDEO)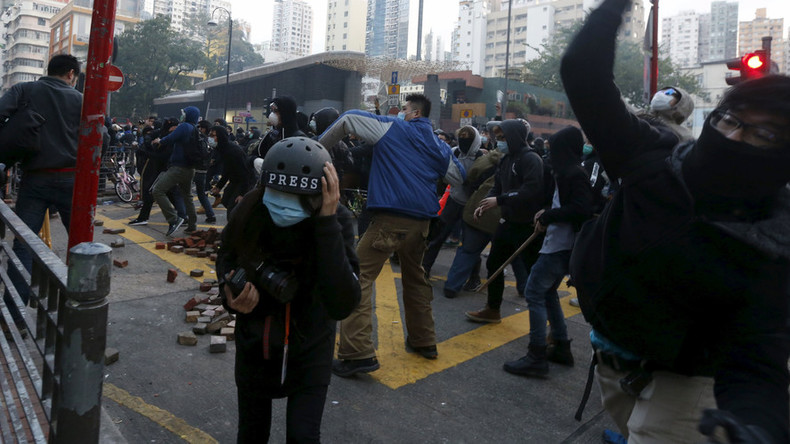 An attempt to move on illegal street vendors in a working-class area of Hong Kong ended up in heavy clashes with riot police. Three police officers had to seek medical attention.
According to a police spokesman, dispersing a crowd throwing pavement bricks at law enforcement officers was not an easy task and everything in the riot police's arsenal, from batons to pepper spray, was put to use. At a certain point, officers fired a couple of warning shots to cool off the crowd. Some 24 troublemakers were reportedly detained.
The clashes that broke out Monday took place in Mong Kok, a densely populated neighborhood situated on the side of the harbor opposite Hong Kong's financial center.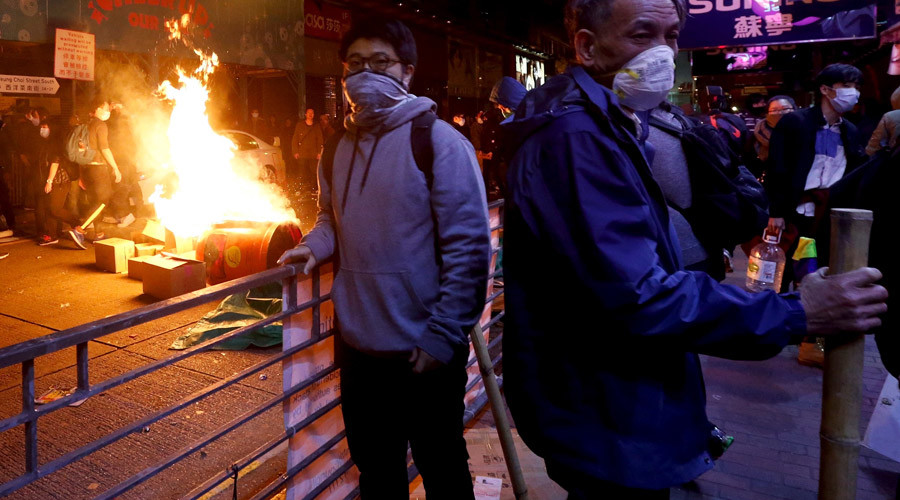 The unrest started after vendors refused to get off the street, throwing rubbish and bottles at several traffic police who were dispatched to deal with them. The officers were surrounded and threatened with violence. When one of them was forced to the ground, the warning shots were fired.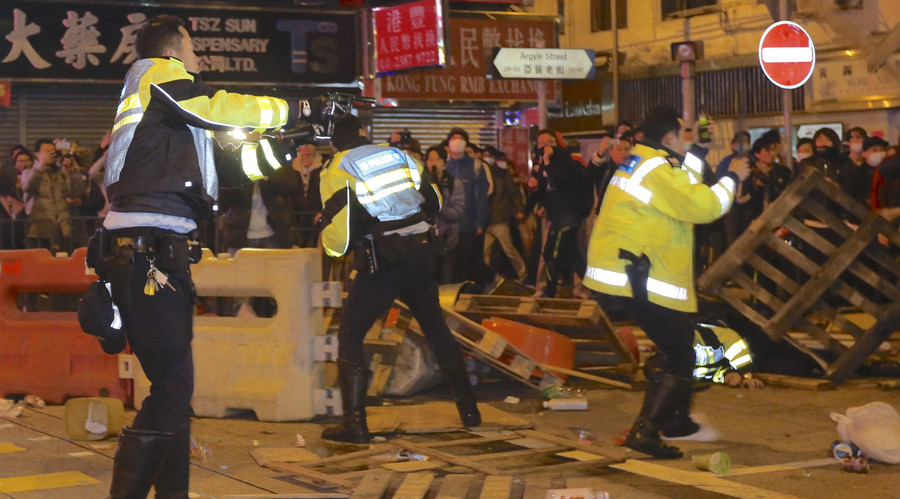 But the encounter only made the vendors more violent, as they began to topple street signs, set rubbish bins on fire and take bricks from the sidewalk to hurl at officers. Al least one taxi was destroyed.
At this stage, riot police were called in, but it took several hours for them to get the situation under control and put an end to the street violence. The standoff ended only early Tuesday morning.
Hong Kong Chief Executive Leung Chun-ying told a news conference that the city government condemned the violence in the strongest terms.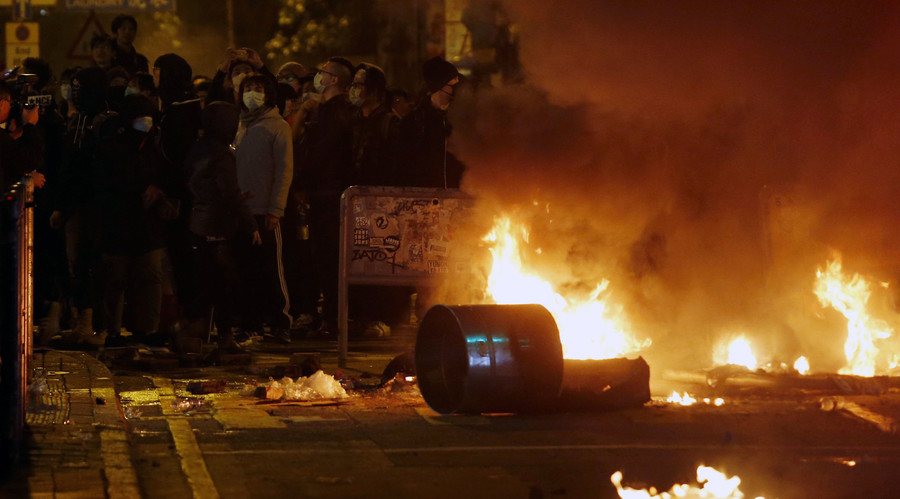 In 2014, Mong Kok was the epicenter for anti-government protests, where the fiercest clashes with police took place. The protests were over Hong Kong residents refusing to accept candidates for the Hong Kong legislature nominated by Beijing.
The Hong Kong government says the latest disturbances were not spontaneous. The protesters got immediate social media attention using the hashtag #FishballRevolution.
Hong Kong Secretary for Security Lai Tung-kwok said police are investigating whether the riot was organized, saying there are some "indications" suggesting that.
You can share this story on social media: