Turkish MP tweets of 'downing another Russian plane' over basketball match outcome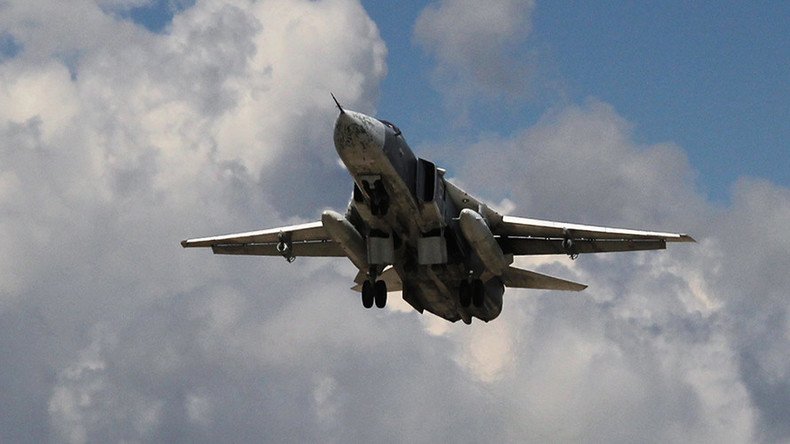 An MP in the Turkish ruling AKP party has tweeted about 'downing another Russian plane.' It was his reaction to a Turkish basketball team losing to a Russian outfit in a major game. The politician later said the tweet was a joke.
Islanbul's Fenerbahce basketball team lost to Moscow's CSKA 101-96 in overtime in the Euroleague final on Sunday.
"Another Russian jet should be dropped," Samil Tayyar, MP from Turkey's ruling AKP party, tweeted following the match.
The phrase was retweeted more than 8,000 times and garnered more than 9,000 'likes'. However, not all the retweets were an endorsement, as quite a number of negative and even insulting comments ensued.
On Monday, Tayyar took to Twitter again, explaining that his words were a joke made to "take the heat off."
In the MP's opinion refereeing at the CSKA-Fenerbahce match was warped, which influenced the outcome of the game.
Russian-Turkish relation have been frosty since November 24, 2015, when a Turkish F-16 fighter ambushed and downed a Russian Su-24 bomber taking part in anti-terrorist operations in Syrian airspace. One of the pilots was shot dead from the ground after he ejected, allegedly by Turkmen militants fighting Syrian troops.
The operation to rescue the other pilot was successful, but a marine from the rescue party was killed by the militants, who also damaged and later destroyed a Russian Mi-8 transport helicopter on the ground.
Turkey has never apologized for the incident, insisting that the Su-24 violated its airspace. Ankara has recently released the alleged killer of the Russian pilot from custody.
After the attack, Russia introduced a set of economic measures against Turkey, restricted Turkish business activities in Russia, banned employment of Turkish citizens, and canceled all charter flights to Turkey. This move has decreased the flow of Russian tourists to Turkey 10 times. A ban on practically all Turkish food imports was also put in place.
Russia's agriculture watchdog Rosselkhoznadzor announced plans to halt imports of fruit and vegetables from Turkey this week.
The "basketball incident" is the second of its kind lately. A Russia-Turkey women's volleyball match in Istanbul in March saw a display of hatred from Turkish fans, who showered the guest team with rubbish. The host team's coach went as far as flipping the bird to the Russian girls and staff.
You can share this story on social media: