Israel seizes land from Palestinian family, gives it to settlement NGO
Israel has been accused of illegally seizing a land plot in East Jerusalem that has for generations belonged to a Palestinian family, and giving it to a NGO that builds settlements on occupied Palestinian land.
Among other things, the area map was redrawn to reflect that the family had never owned the plot, thus legitimizing the expropriation, an investigation conducted by Israeli settlement watchdog Peace Now revealed.
"I'm the owner of this land, it's been stolen from me," Mohammed Abu Ta'ah, whose name, along with his father's and grandfather's, appears in the property certificates, told RT's Paula Slier.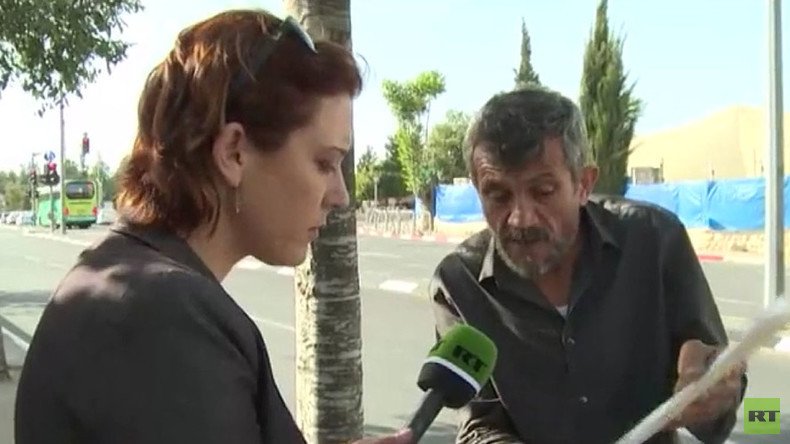 The land seizure was accomplished by Israeli authorities without tender, proper permits or even warning. Neither did the family give its consent.
The plot which had been expropriated from the family was then reallocated to the NGO Amana, whose mandate, experts say, is illegal land appropriation and building activity on Palestinian land. The NGO that has been long looking for land for its headquarters was quick to cordon off the area and start the construction works.
"They came at two in the morning and erected the fence so that no one would come. And at dawn they brought the police and started working," Mohammed said.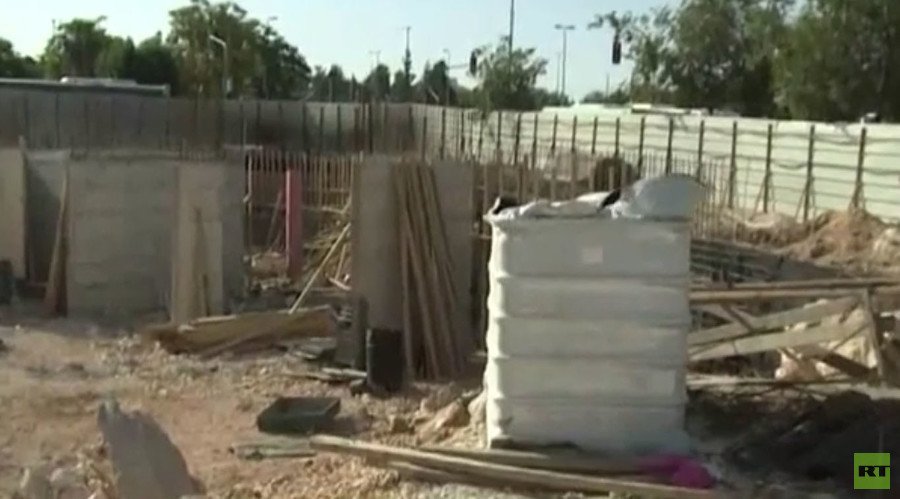 The family filed a petition against the illegal land transfer with the Jerusalem District court. The papers, however, got rejected by the judge due to some "flaws in proving the ownership." The case is now going to the Supreme Court.
"My grandfather sold the land to my father in 1942. It's been my father's name from 1942 back when Turks controlled this land," Mohammed said, displaying the documents, which did not satisfy the judge.
Mohammed was forced to sign a paper that said he can't show up on his own land.
Amana was founded by the religious movement Gush Emunim in 1979. The organization is the foremost private body spearheading new settlements.
"Amana, which is an organization specializing in illegal construction on stolen land, is building its newest settlement in East Jerusalem, on private land," Hagit Ofran of Peace Now movement told Haaretz newspaper.
She added that Amana has become like "an organization that owns a state – the government did the 'dirty work' for it in turning private Palestinian land into the main headquarters of the settler organization, inside a Palestinian neighborhood."
This is not the first time the organization has faced such allegations. In 2014 police investigations revealed that Amana's subsidiary Al-Watan used fake documents to erect a settlement on private land and 14 out of 15 times that it allegedly purchased land plots from Palestinians, it used fake identities and straw men.
You can share this story on social media: