Spain closes airspace to British Foreign Sec plane en route to Gibraltar – media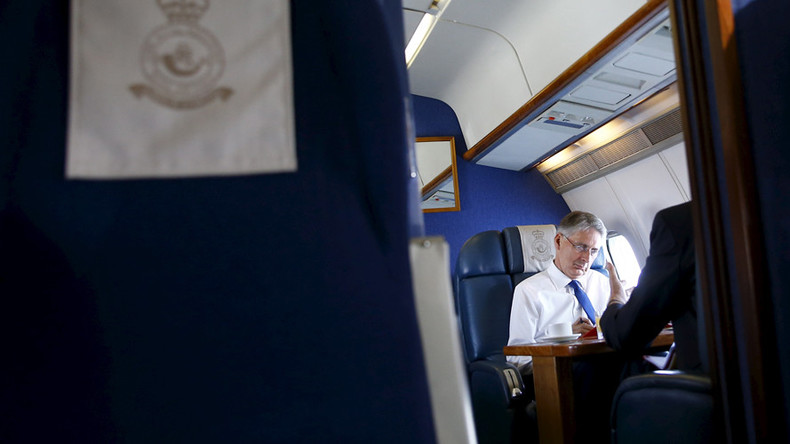 A UK Royal Air Force aircraft carrying British Foreign Secretary Philip Hammond was banned from flying through Spanish airspace on its way to Gibraltar, British media have revealed.
The incident took place on Wednesday, when the British foreign secretary was heading to heading to Gibraltar to meet residents to ensure they don't support exit of the country from the EU at the June 23 referendum, the Sunday Express reports.
Read more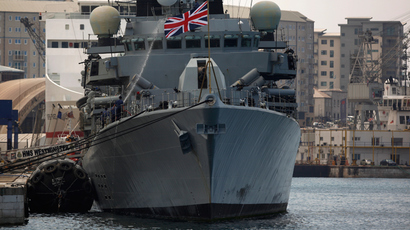 Spanish authorities were aware of Hammond being on board the plane, but issued the ban anyway, forcing RAF pilots to change course and fly via Portugal.
While visiting Gibraltar, Hammond warned that if Gibraltarians do support Brexit, London would not be able to protect their interests.
Madrid also warned Gibraltar residents against voting for exiting the EU, promising to establish a blockade of the territory similar to the one enacted by Spanish Dictator General Franco in 1969 which lasted until 1982, well passed the general's death.
British military aircrafts have been banned from flying through Spanish airspace if their final destination is Gibraltar since 1989. Wednesday's reported demarche was accompanied by a refusal of Spanish Justice Minister Rafael Catala to attend a Downing Street reception arranged on the eve of an anti-corruption summit organized by Prime Minister David Cameron.
"It is shameful that Spain is treating a NATO ally in this fashion, yet all we do is to send diplomatic notes or call in the Spanish Ambassador," the Sunday Express quoted MP Andrew Rosindell, chairman of the British Overseas Territories and Crown Dependencies All Party Parliamentary Groups, as saying.
Gibraltar enjoys wide autonomy, but the exclave's defense issues and foreign relations are taken care of in London.
Gibraltar has long been a bone of contention between Madrid and London. The 7 sq. km territory with an estimated population of 30,000 situated at the very tip of the Iberian Peninsula has been under British control since 1713. In modern history, Gibraltar citizens have already twice, in referendums in 1967 and 2002, rejected Spanish government proposals to re-unite with its northern neighbor.
Tensions over the Rock have grown stronger since an incident in April involving a US nuclear submarine and a Spanish coast guard vessel.
British sailors say a 20-ton Spanish Guardia Civil vessel Rio Cedena interfered with the 170-meter USS Florida nuclear submarine docking in the British overseas territory of Gibraltar, so British Scimitar-class patrol vessel HMS Sabre had to shoot flares across the bow of the Spanish boat to make it keep its distance with the submarine.
In March, eleven members of the European Parliament called on the EU's foreign policy chief Federica Mogherini to oppose the visits of Russian warships to the Spanish port of Ceuta, a Spanish semi-autonomous region located on the African side of Gibraltar. The MEPs argued that several visits of Russian warships on their way from the North to the Black Sea have turned Ceuta into a de facto Russian naval base.