2 police dead, 15 injured in shootout with criminals in Dagestan, North Caucasus - medics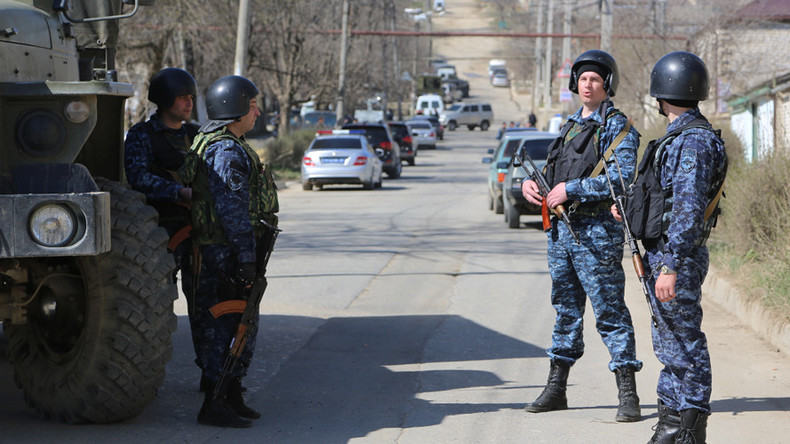 Two policemen have been killed and 15 more injured in a shootout with criminals during a police raid on an alleged criminal hideout in Derbent, Dagestan. One of the dead is reportedly the head of the city's criminal investigation department.
"Seventeen is the total number of victims [of the shootout]. One of them, Viktor Timofeyev, died of injuries in hospital, another one died at the site. All the victims are law enforcement officers," a Derbent City Hospital representative told Interfax.
The representative of the hospital also said the head of the city's criminal investigation department, Musa Musayev, taken hostage by criminals during the raid, died as well.
Read more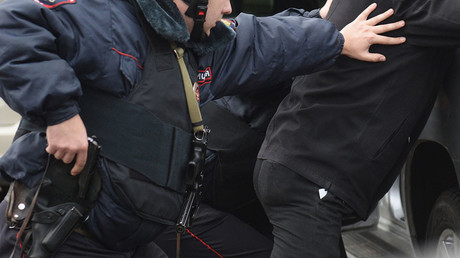 "Law enforcement officials, who have been bringing in the wounded, told us that Musayev is dead," the hospital medic said as cited by Interfax. He added that only four officers are still in the hospital. Others have been moved to the police medical unit in Makhachkala.
Earlier reports from both medics and sources in law enforcement stated that there were 14 victims.
The shootout took place on Saturday at about 11:30am in an apartment building on Krepostanaya Street, as police were conducting a raid on one of the flats, presumably the hideout of the criminals responsible for killing the 82-year-old father of the former mayor of Derbent on May 9.
When officers tried to enter an apartment on the fifth floor, unidentified assailants reportedly threw a hand grenade and opened fire at them from the flat, taking one hostage.
As it became clear that the hostage, Musayev, had died of his injuries, police launched an offensive to clear the apartment.
"Having made sure that nothing could help the chief of the Criminal Investigation Department and having been informed that he had died, security forces decided to storm the building," a source in law enforcement told TASS.
The latest reports by Interfax, citing sources in law enforcement, state that the standoff is now over and the police operation has ended.
"Law enforcement officers have finished the operation at Krepostnaya Street in Derbent, killing four assailants," the source told Interfax.