Security forces arrest ISIS-linked militants, seize ton of explosives in southern Russia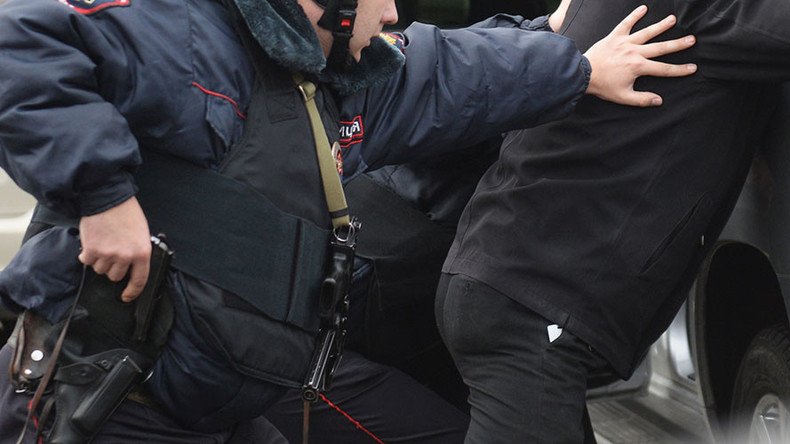 Three Islamic State-affiliated extremists who were plotting attacks in Russia have been arrested in southern republic of Dagestan, officials said, adding that police seized over 1 ton of explosives and 5 kg of TNT in homemade bombs.
The fighters were detained in the village of Mutsalaul, 72 km from the republic's capital, Makhachkala.
All of them "agreed to testify and disclosed the location of a cache in an abandoned home on the outskirts of the village" in Dagestan, said the National Anti-terrorist Committee (NAC) in a statement.
READ MORE: ISIS claims responsibility for southern Russian car bombing that killed 2, injured 17 (VIDEO)
In the cache police found four homemade bombs with their explosion yield amounting to 5kg in TNT equivalent and about 1 ton of explosives.
The bombs were made of steel pipes stuffed with shrapnel. The specialists are currently disposing the explosives, the committee said.
"According to evidence available to the NAC, the extremist group, linked to Islamic State (IS, formerly ISIS/ISIL), was planning to use homemade bombs in terrorist attacks," the committee said.
READ MORE: 6 militants arrested, 4kg TNT bomb found in explosives-producing lab in southern Russia (VIDEO)
Earlier in March a Russian terrorist group which pledged allegiance to IS has issued a video call to arms to millions of Muslims in Russia, urging them to carry out attacks against the population and government. The militants called themselves 'warriors' of the group's global leader Abu Bakr al-Baghdadi.
You can share this story on social media: