Germany to spend €93.6bn on refugees until 2020 - report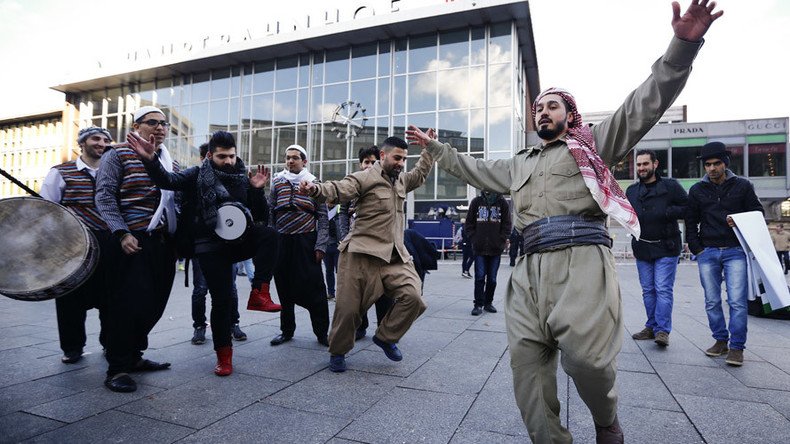 The German government will allocate nearly €94 billion for incoming refugees over the next five years. This includes housing, integration, German language courses and social welfare benefits, and dealing with the underlying causes of the refugee influx.
Germany's Der Spiegel cites a Federal Ministry of Finance (BMF) statement, which estimates that the number of asylum seekers entering the country will be around 600,000 in 2016, some 400,000 in 2017 and about 300,000 each consecutive year.
In 2016, the BMF plans to spend around €16.1 billion on migrants; by 2020 annual expenditure is expected to be somewhere in the region of €20.4 billion.
The €93.6-billion expenditure on refugees will come from the federal budget, which means the cost for federal regions could be comparatively high.
In February, Der Spiegel reported the German government expects 3.6 million refugees to enter the country by 2020, including the 1.1 million that arrived in 2015.
To put this into perspective, Germany's 2015 military budget was €36.6 billion.
With all the forecasts, the German government was honest, noting the influx of refugees cannot be predicted accurately, making the official forecast approximate.
More specifically, benefits to the asylum seekers will be €25.7 billion for welfare and rent subsidies payments, €4.6 billion for integration and employment assistance, plus €5.7 billion for language courses.
In early 2016, German Finance Minister Wolfgang Schäuble, a member of Chancellor Angela Merkel's conservative Christian Democratic Union (CDU), made it clear that no refugee influx would force Berlin to borrow money. He promised to maintain its current balanced budget all the way through to 2020.
A new study presented in late April by the Mannheim Center for European Economic Research (ZEW), suggested the financial impact of the refugee crisis on the German economy could be €398 billion. The study conducted exclusively for the Zeit newspaper maintains that the costs largely depend on the degree of refugees' economic integration and how fast they become integrated.
A study from the Cologne Institute for Economic Research presented in early 2016 estimates incoming asylum seekers will drain the federal budget of about €50 billion (US$54.3 billion) in 2016-2017.
By 2017, migrant reception expenditures could grow to €22.6 billion, as the number of migrants will surge to up to 2.2 million, the economists from Cologne predicted. When the cost of language and integration courses is added the final bill could total €27.6 billion in 2017.
You can share this story on social media: