BBC shrugs off Kiev's demand to say 'Russian aggression' instead of 'civil war'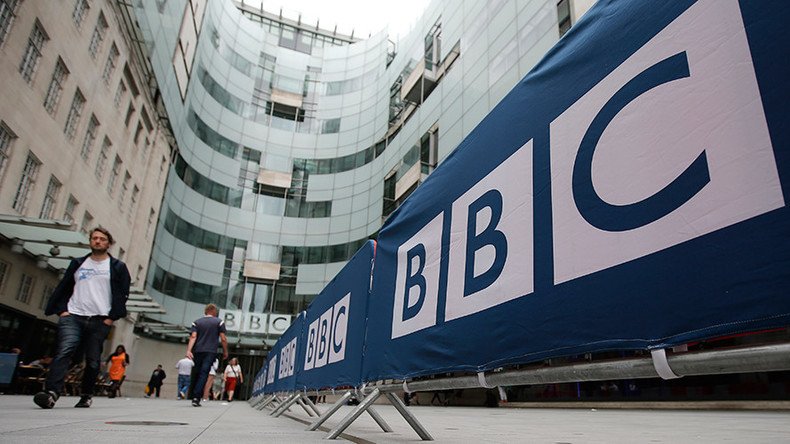 Ukrainian MPs have urged the BBC to stop distorting reality and say "Russian aggression" instead of "civil war" when describing the conflict in the country. The BBC rejected the claim, reserving right to use various terms to "objectively" cover the events.
In a letter to the British Broadcasting Corporation, Ukrainian MPs called on the BBC to make changes in the way it covers news in eastern Ukraine and exclude the phrase "civil war" from their reports on the crisis in the country. On Friday politician Svitlana Zalishchuk from the Subcommittee on Euro-Atlantic Cooperation and European Integration Committee on Foreign Affairs posted a copy of the letter addressed to BBC's Non-Executive Director, Director-General and Chairwoman of BBC Trust on Facebook.
The request came after BBC showcased a film called "The Conspiracy Files: Who shot down MH17" on May 3 addressing the cause of the crash of the Malaysian Airlines Flight MH17 in July 2014 in Ukraine.
"This is our reaction to the broadcasting of the documentary "Who Shot Down MH17?" on the British channel BBC 2," wrote Zalishchuk on Facebook.
The MPs' letter said that the term "civil war" used by the broadcaster in the documentary was "biased" and "misleading." Reiterating "Russian propaganda slogans," lawmakers claimed, it serves "no purpose in disseminating objective or accurate information."
The term "civil war" is inappropriate, since, according to the MPs, the situation in eastern Ukraine is nothing but "Russian aggression," which has been "unanimously condemned" by international institutions and governments of "democratic countries."
BBC declined the proposal saying it is free to use various wordings when covering the events.
"The using of this term ["civil war"] does not mean we are taking somebody's side as we adhere to maintaining an exact, impartial and objective coverage of the Ukraine conflict," a BBC spokeswoman told TASS.
"We use different terms to describe the events in Ukraine to our audience and we have used the wording "civil war" alongside with other collocations."
The spokeswoman added that it is up to the audience to decide whether to agree or not with the BBС formulations.
This is not the first time Kiev has tried to exert influence on foreign mass media. In February Ukraine authorities demanded that the French channel Canal + stop broadcasting a documentary on the Ukraine crisis, claiming it is distorting real events. French authorities ignored the proposal.
The film titled "Ukraine: The Masks of Revolutions" is a series of investigations carried out by a French journalist Paul Moreira which sheds light on the events that took place in years 2013-2014 during the coup in Ukraine. The documentary also claimed the US to have been involved in sponsoring of the Ukrainian far-right extremist groups.
You can share this story on social media: