BDS backlash: Israel slammed for travel ban of boycott leader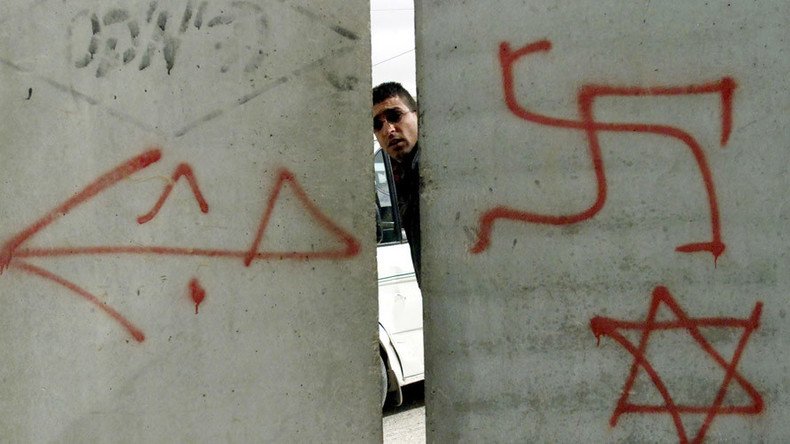 Israel's latest attempt to suppress the Boycott Divestment and Sanctions movement by implementing a travel ban on co-founder Omar Barghouti has backfired, with human rights organizations condemning the move.
Barghouti lives in the northern coastal city of Acre in Israel and requires the document to travel in and out of Israel and Palestine.
After threats were made against Barghouti by Israeli officials, the country refused to renew Barghouti's travel documents.
Human Rights Watch was quick to respond to the ban, with executive director Sarah Leah Whitson describing the failure to renew his document as "an effort to punish him for exercising his right to engage in peaceful, political activism, using its arsenal of bureaucratic control over Palestinian lives."
"Sadly, Israel has used this sort of control to arbitrarily ban many Palestinians from traveling, as well as to ban international human rights monitors, journalists and activists from entering Israel and the occupied Palestinian territories," she continued.
"By banning our colleague Omar Barghouti from travelling and threatening him with physical violence, Israel is showing the lengths it will go to in order to stop the spread of the nonviolent BDS movement for Palestinian freedom, justice and equality," Mahmoud Nawajaa of the Palestinian BDS National Committee (BNC) said.
Israeli intelligence minister Yisrael Katz incited hatred at an anti-BDS conference in March, calling for the "targeted civil eliminations" of BDS leaders.
Strategic affairs minister Gilad Erdan described BDS activists as threats that should "pay the price," according to an Amnesty International report calling for an end to Israel's intimidation of human rights defenders.
Aryeh Deri, Israel's interior minister threatened to cancel Barghouti's residency in March, accusing him of "using his resident status to travel all over the world in order to operate against Israel in the most serious manner."
"The minister wants to consider [Barghouti's] status," a ministry spokesperson told AFP. "He lives in Ramallah most of the time and part of what determines one's permanent residency is where the center of life is. His (BDS) activities are also part of this."
READ MORE Boris bows to Bibi: UK obeys Israel's demand to remove pro-BDS posters from London Tube

Baghouti is a Palestinian married to an Arab Israeli citizen. He has lived in Israel since 1994, AP reports, and denies being based in Ramallah, in the West Bank.
Without his travel documents, Baghouti is unable to travel outside Israel.
"Israel is imposing this travel ban on me, demonizing me and threatening me to intimidate me into silence," he said.
Israel has reacted to the growing BDS movement with increasing enthusiasm, with pushback including accusations of anti-semitism, threats from Netanyahu, a $26 million cyber fighting team and lobbying governments to implement legislation to impede the movement
You can share this story on social media: