Landmark shopping center goes up in flames in Berlin (VIDEOS, PHOTOS)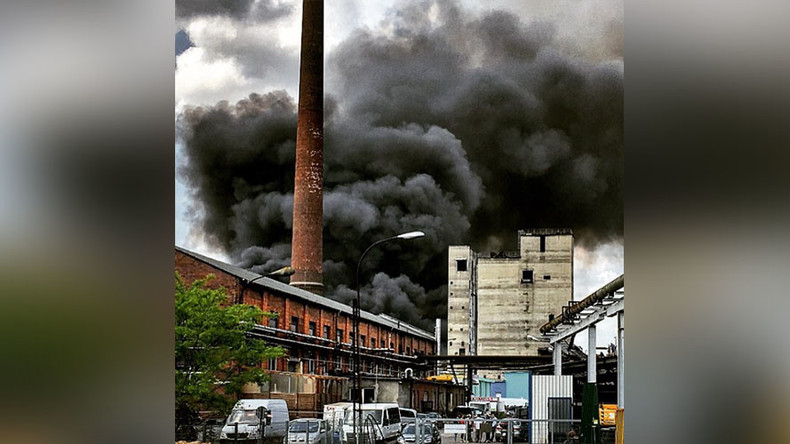 Multiple explosions were heard and plumes of acrid smoke covered the German capital after a fire broke out in a well-known Vietnamese shopping mall.
The two-story Dong Xuan Center, located in a metal-sheet warehouse on the outskirts of the city, is renowned for its affordable clothes, exotic food and nail salons staffed by immigrants, many of whom have lived in Berlin for decades.
The fire began at 11.16 am local time, and soon black smoke began to rise from the building, followed by a series of bangs, presumably caused by gas canisters and nail varnish supplies exploding. The cause of the blaze is still unclear.
"There is no danger to health, but we advise residents of the city to keep their windows closed," read a statement from the police, after they measured the levels of pollutants in the air around the building.
Authorities said a lack of fire hydrants within the property delayed firefighters – 150 of whom had to be deployed – though it is unclear if there were safety violations at the mall. People were instructed to stay away, as even after the flames were brought under control the lightweight and flimsy structure remains in danger of collapse.