Walking dead? N. Korean military leader turns up at party congress after 'execution'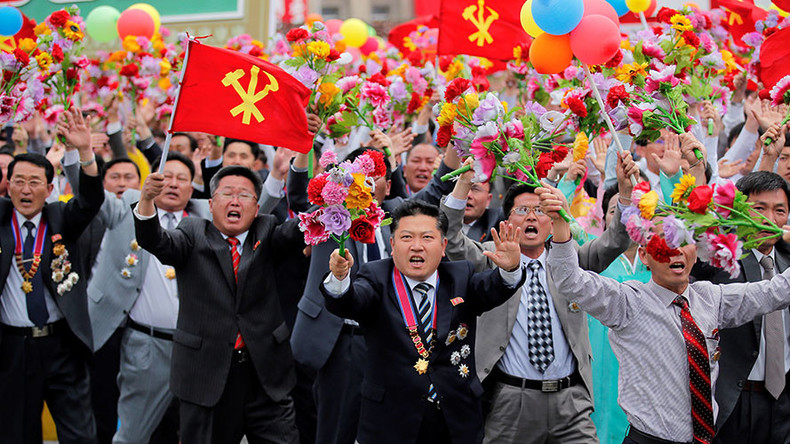 A North Korean general has seemingly come back from the dead, showing up at a Workers' Party Congress after reportedly being executed in February. He was thought to have been put to death for "factionalism, misuse of authority, and corruption."
The country's Workers' Party Congress, which ended on Monday, was exceptional for a couple of reasons. For starters, it was the first to be held in 36 years. That very fact was, indeed, enough to be newsworthy.
However, what really stood out about the congress was that the name of General Ri Yong-gil, believed to be dead and buried, was shown in official state media accounts of the meeting.
The official newspaper of the Workers' Party Central Committee, Rodong Simmun, also listed him as an alternate member of the committee's political bureau.
"North Korea officially publicized Ri's photo and recent state, so we came to believe that he was not executed," a South Korean government official with knowledge of North Korean affairs told CNN.
That same South Korean source stated in February that Ri had been executed for "factionalism, misuse of authority, and corruption." The official said this week incorrect information had led to that conclusion.
Ri appeared alive and well at the congress, despite the widespread belief that he had been liquidated months ago. And despite rumors of Ri's purported crimes against North Korea, he was appointed to several new posts in the Workers' Party.
In true North Korean style, the congress ended with a colorful parade in Pyongyang, with hundreds of thousands of people waving paper flowers, balloons and red party flags. Floats could be seen carrying mock-ups of missiles.
Founded in 1949, the Workers' Party is the founding and ruling political party of the Democratic People's Republic of Korea (DPRK).
You can share this story on social media: